Daniel Schill: Associate Professor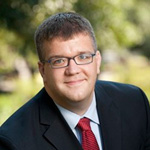 Dan Schill (Ph.D., University of Kansas) is an Associate Professor in the School of Communication Studies and Affiliate Professor in Political Science at James Madison University, where he teaches courses in advocacy, political communication, research methods, and media and politics.
His research focuses on communication, politics, media, and technology. He has published four books on political communication topics, including Political Communication in Real Time (with Rita Kirk and Amy Jasperson, Routledge, 2017), Communication and Midterm Elections (with John Allen Hendricks; Palgrave Macmillan, 2015), Presidential Campaigning and Social Media (with John Allen Hendricks; Oxford University Press, 2014) and Stagecraft and Statecraft: Advance and Media Events in Political Communication (Lexington Books, 2009). Other work has appeared in American Behavioral Scientist, Mass Communication & Society, Review of Communication, and PS: Political Science & Politics. He has also received top paper awards from the Political Communication Divisions of the International Communication Association, National Communication Association, and the Central States Communication Association.
In addition to his academic research, Dr. Schill frequently conducts research for media outlets with frequent collaborator Dr. Rita Kirk. In the 2008, 2012, and 2016 presidential campaigns, he organized and moderated on-air dial focus groups for CNN and provided real-time analysis of debates, convention speeches, and campaign ads. He also served as an American Political Science Association Congressional Fellow during the 111th Congress, where he worked on technology and communication issues in the U.S. Senate.