Sharon Mazzarella: Professor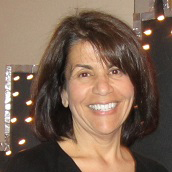 Sharon R. Mazzarella (Ph.D., University of Illinois at Urbana-Champaign) teaches primarily in the areas of media studies, cultural communication, and research methods.  Her research focuses on youth culture and mass media, specifically in the field of Girls' Studies.
She is editor of five academic anthologies including Girl Wide Web 2.0: Revisiting Girls, the Internet, and the Negotiation of Identity (2010, Peter Lang), 20 Questions about Youth and the Media (2007, Peter Lang), Girl Wide Web: Girls, the Internet, and the Negotiation of Identity (2005, Peter Lang), The International Encyclopedia of Media Studies. Vol. 3: Content and Representation (2013, Blackwell), and the Mediated Youth Reader (2016, Peter Lang). She is co-editor of Growing up Girls: Popular Culture and the Construction of Identity (1999, Peter Lang).  In addition, she is editor of the book series "Mediated Youth" (Peter Lang)—a series dedicated to publishing cutting-edge academic books on cultural studies of youth, primarily girls. 
She served for five years as founding and lead co-editor of the journal Popular Communication (Taylor and Francis), the official journal of the Popular Communication Division of the International Communication Division. Her published articles appear in Popular Music and Society, Women's Studies in Communication, the Journal of Broadcasting & Electronic Media, Communication Research, the Journal of Children and Media, the Journal of Communication Inquiry, Communication Quarterly, the Journal of Radio and Audio Media, and Girlhood Studies. At present, she is completing a book-length project examining cultural constructions of girls, in particular as they contribute to a moral panic about girls growing up too fast.
 "The rich diversity of this volume admirably captures the lived diversity of young people's mediated lives, challenging any homogenizing accounts of 'youth' and revealing the complex interplay between identities, agency, media, and politics. It will surely prove vital for researchers and illuminating for students."  (Sonia Livingstone, Global Kids Online, London School of Economics)