Claire Wofford, College of Charleston
Claire Wofford joined the Department of Political Science in January 2012. Her teaching and research interests are in the field of American politics, with a particular emphasis on the U.S. legal system and on the role of gender in structuring political power. She offers courses on American Government, Constitutional Law,  Civil Liberties, and Gender and the Law at the undergraduate level. 
Dr. Wofford earned her Ph.D. in Political Science from Emory University in December 2011. She also holds a J.D. from Duke University School of Law and a B.A. in Political Science from Wellesley College. Her research has appeared in Law & Society Review, Justice System Journal, Politics & Gender, and American Politics Research, among others.
Communication Center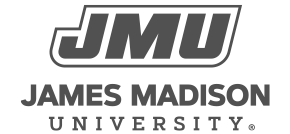 800 South Main Street
Harrisonburg, VA 22807
Contact Us