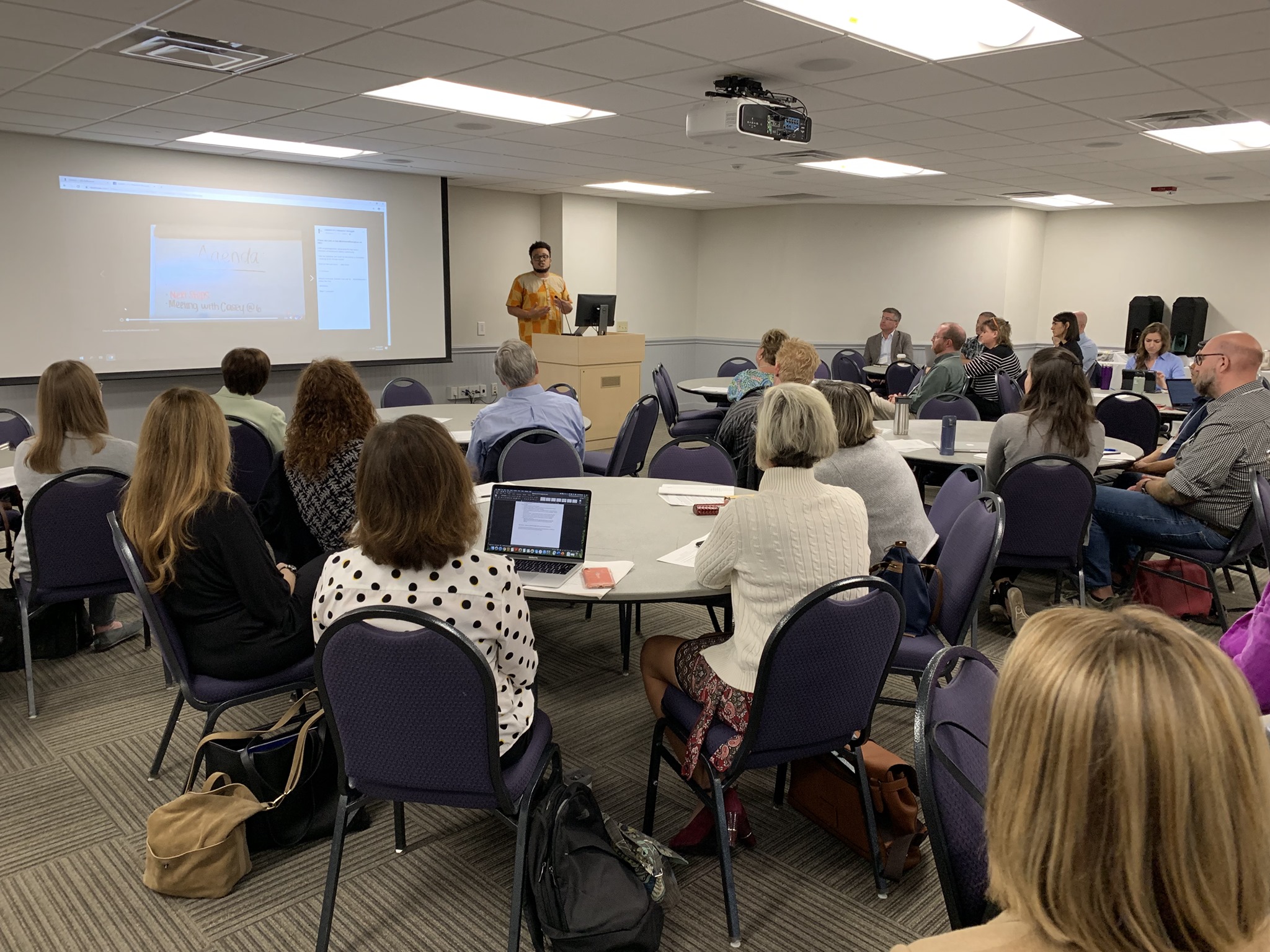 Debate Across the Curriculum is an initiative at JMU to assist faculty and staff in incorporating debate pedagogy and techniques into the classroom and other on-campus activities. Faculty and staff across colleges and disciplines have found debate a rewarding pedagogy for challenging students to improve advocacy skills, critical thinking, public speaking, group collaboration, confidence and more. 
The Communication Center is eager to help promote the exciting and rigorous pedagogy of debate across all classes and spaces in higher education. We have experience utilizing debate in our own classrooms, consulting with JMU faculty to integrate debate into the classroom, co-teaching a Public Debate class and directing workshops to help faculty develop and innovate debate curriculum for their own classrooms.
If you are interested, please contact Paul Mabrey. Please feel free to use the resources below for your Debate Across the Curriculum initiatives.