SPED K-12 Gifted Education Add-On Endorsement

The Gifted Education Add-On is designed to enable both pre-service students at JMU and veteran educators to complete the approved Virginia Add-on K-12 Gifted Education Endorsement, which supplements most programs of studies leading to an initial license in education.
Students complete four courses and a practicum to complete the endorsement program.  Students may be able to use their student teaching experience with the approval of the Program Coordinator in place of their practicum.  The graduate level coursework is offered entirely online.
If you are interested in completing the Gifted Education Add-On Endorsement click on the link to complete the short survey.  This will enable us to reach out to you and plan the courses and practicum experience, if needed, for a smooth progression through the endorsement. 
Please complete the application in its entirety so that we are aware of who is interested and it will provide us with your contact information.
---
THIS ADD-ON IS ON HIATUS AT THIS TIME. 
---
Current JMU Students - Enrolled In Licensure Program
INTENDED FOR: any student currently pursuing initial teacher licensure at JMU.
Practicing Teachers & Non-JMU students
Program Coordinator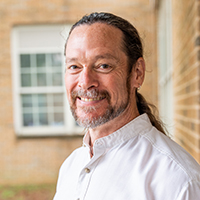 For more information regarding the JMU University College of Education Programs for Gifted Education, please contact the program coordinator:
Dr. Kris Wiley
wileykr@jmu.edu
(540) 568-2276