Marketing - Mark-It-Forward Scholarship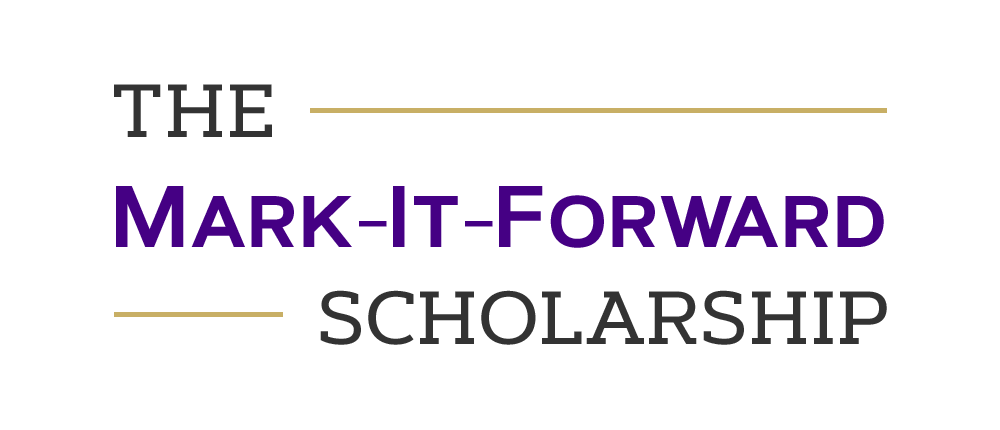 The Department of Marketing is pleased to announce a scholarship established in 2019 and made possible through an endowed scholarship established by generous donations from members of the Department of Marketing Executive Advisory Board (EAB). The scholarship is called "Mark-It-Forward" based on the "pay-it-forward" concept. The "pay-it-forward" feature lies in that marketing students who benefit from this EAB-sponsored scholarship are expected to support the Department of Marketing in some form after they graduate from JMU. This scholarship provides not only financial support but offers unique mentorship opportunities with the EAB membership.
Applicants will need to upload an essay and resume. In a total of 400-600 words, develop an essay that addresses the following questions: Why you want to pursue a career in marketing, how you strive for excellence at JMU in areas such as academics, leadership and/or community service, how you would expect to benefit from the scholarship, how you hope to "Mark-It Forward" for the JMU Department of Marketing some day in the future.
Awards will be made in a manner determined by the Dean of the College of Business, in consultation with the Marketing Department Head. 
Visit the Madison Scholarship Hub to apply. 
For questions, contact Dr. Theresa B. Clarke at clarketb@jmu.edu.