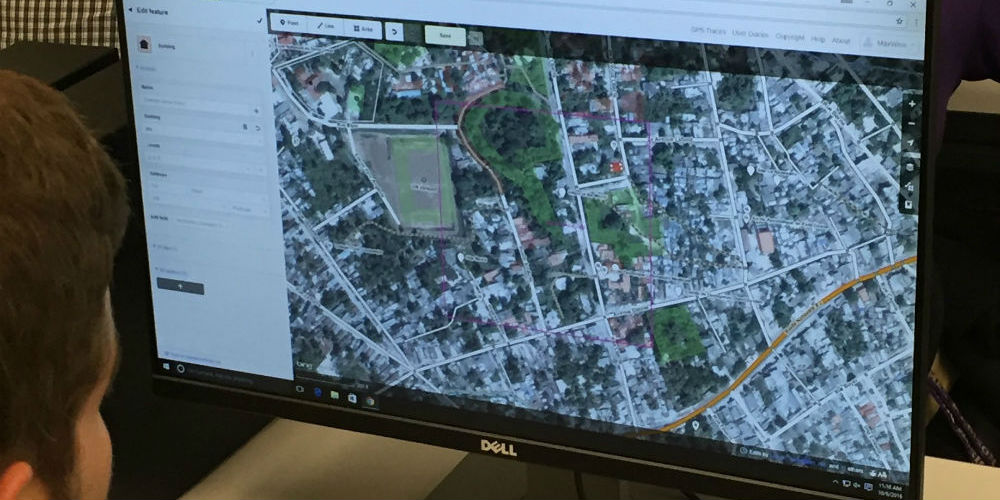 You'll complete a common core that will give you a firm foundation in essential geographical knowledge which includes human geography, physical geography, geospatial techniques, statistics, and human/land relations.

Beyond the core, concentrations encourage a deeper understanding of the discipline and the relevant skills to address critical problems faced by humanity.
Our concentrations focus on a particular area within Geography:
Applied GIS
Environment Conservation, Sustainability and Development or
Customized to your interests 
Applied Geographic Information Science Concentration
In the Applied Geographic Information Science concentration, you'll focus on the practical application of geographic information systems (GIS) and spatial analysis techniques to solve real-world problems and address spatially-related challenges. You'll combine GIS, computer technology, and spatial analysis methods to collect, manage, analyze, and visualize geographic data in areas such as
urban planning
environmental management
natural resource assessment
transportation planning
emergency response
public health
disaster management, and many other areas
Course Catalog: B.A. Requirements | B.S. Requirements
Environmental Conservation, Sustainability and Development
In the Environmental Conservation, Sustainability and Development (ECSD) concentration, you'll focus on the geographical contexts within which people and places interact. You'll explore spatial and temporal patterning between human communities and the natural environment at multiple scales and address global issues such as
global climate change and globalization
environment and human interactions, including political, economic, physical, and ethical factors
human and ecological aspects of sustainable development
natural resource management, including energy, forests, wildlife, and biodiversity
cultural ecology
regional geography
population issues
Course Catalog: B.A. Requirements | B.S. Requirements
Custom Concentration
A custom concentration in Geography allows you to personalize your academic experience based on your specific interests and career goals. You have the flexibility to select courses that align with your desired area of expertise within geography, whether it's urban geography, environmental sustainability, GIS, cultural geography, or any other subfield that captures your interest.
Course Catalog: B.A. Requirements | B.S. Requirements