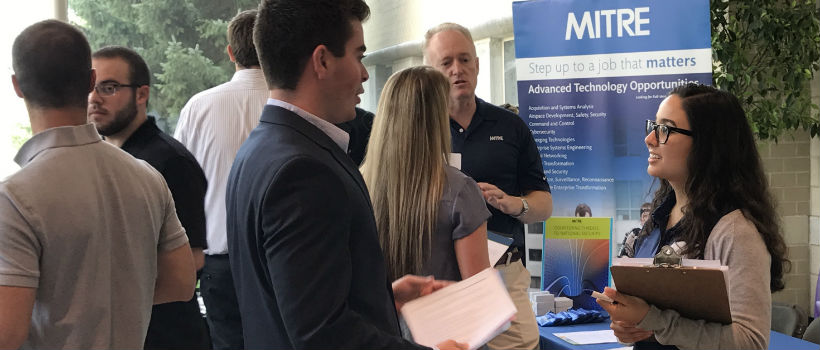 Computer science is an exciting, evolving field with virtually unlimited growth.
There are a lot of amazing things you can do with your computer science degree – from designing and creating AI applications to programming solutions for the CIA to combate cyber-crime. Computer science is a rapidly growing field with a wide variety of interesting occupations that promises to continue well into the next century.
According to the U.S. Department of Labor Bureau of Labor Statistics (BLS), the computing fields are expected to grow by 13 percent from 2016-2026 — faster than the average growth rate of all occupations. By 2026, another 557,100 jobs are expected to be added within the field.
From leadership to programming, our Computer Science program will provide you with an opportunity to develop your technical and non-technical skills – which is highly valued by employers. Our students have opportunities to work side by side with faculty on research projects and complete internships with our industry partners – all to prepare you for life after graduation. 
Positions in Computer Science
Computer and Information System Management
Computer Scientist
Computer Support Specialist
Computer Systems Analyst
Computer Systems Designer
Computer Programmer
Database Administrator
Network Administrator
Network System Analyst
Software Engineer
Where are our Alumni Employed?
Microsoft
Facebook
IBM
Verizon
Capital One
LinkedIn
SWIFT
Mitre
Northrop-Grumman
FireEye
and many others