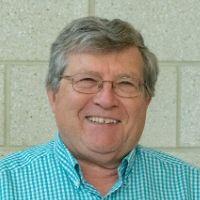 Research Description
My research is best described as the use of modern analytical chemistry instrumentation to answer questions about the fate of trace chemical substances in the environment. Atomic spectroscopy is used to measure metal concentrations in soil and water samples, and chromatography is used to identify, and quantify, organic substances in the environment. The projects I have worked on fall under one of two general categories: water chemistry issues, and the impact of energy production on the environment. All my research projects involve collecting field samples that are returned to the laboratory for analysis by the appropriate instrumental technique.
Related Scholarship
Biogeochemistry of environmental arsenic
Fate and behavior of trace metals in the environment
Multivariate statistics
Education
PhD in Chemistry, 1971, University of California, Santa Barbara
BS in Chemistry, 1967, The Pennsylvania State University
Select Publications
Foust, R.D.; Phillips, M.; Hull, K.; Yehorova, D. Changes in arsenic, copper, iron, manganese, and zinc levels resulting from the application of poultry litter to agricultural soils. Toxics 2018, 6, 28.
Foust Jr, R.D.; Bauer, A.-M.; Costanza-Robinson, M.; Blinn, D.W.; Prince, R.C.; Pickering, I.J.; George, G.N. Arsenic transfer and biotransformation in a fully characterized freshwater food web. Coord. Chem. Rev. 2016, 306, Part 2, 558-565.
Foust Jr, R.D.; Mohapatra, P.; Compton-O'Brien, A.M.; Reifel, J. Groundwater arsenic in the Verde Valley in central Arizona, USA. Appl. Geochem. 2004, 19, 251-255.