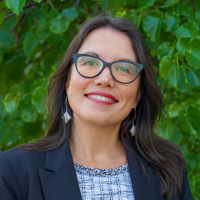 I am happy to serve as the Associate Director for Employer Relations in the UCC. I work with employers that want to hire our wonderful JMU students, and work to cultivate, create and maintain relationships with those employers.
My Career Journey
I started off as a Psychology major at Florida State University, went to graduate school for my master's degree in College Student Personnel Administration at JMU and decided I liked Virginia. I worked at Virginia Tech for five years in Career Services and then returned home to JMU in 2005. I have held several different roles in the office over the years and have stayed because there are wonderful people to work with in the UCC and I believe we are making a difference in lives of our students. Every student's journey matters.
More About Me
3 words that describe me:
Hard-working
Dependable
Encouraging
Some fun facts about me:
Hobbies include Baking, reading, running, gardening & hiking.
I have been a Girl Scout leader for my daughters troop for the past 10 years.
I love to travel and experience new cultures and countries.
I love to help students find fulfilling careers and enjoy supporting our team.
I think JMU students are the best around and I am so lucky I get to work here.