Textbook and Course Materials Adoption
Summer adoptions are always due by March 15.
Fall adoptions are always due by April 15.
Spring adoptions are always due by October 15.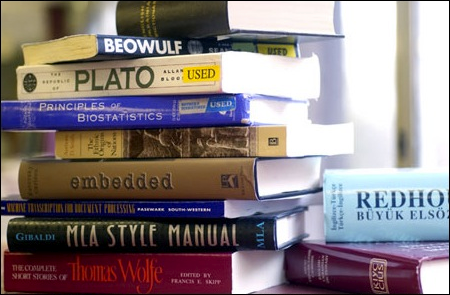 Help Yourself and Your Students: Submit Your Adoptions Early
When you submit your textbook orders early you give the JMU Bookstore the information and the time we need to:
Reduce or eliminate out-of-stock situations
Correct publisher errors
Alert you to out-of-print titles and edition changes
Buy back more books from students for your class
Order more used books (when available) for your class
Choose the Way that's Best for You
There are many ways to submit your textbook adoptions. Choose the one that's best for you:
Please Include Everything
Incomplete adoption information slows the ordering process and can contribute to late textbook arrivals and unprepared students. Please be sure to include all of the follow information in your adoption request:
Course Abbreviation (ACTG, BIO, GENG, etc.)
Course Number
Section Number
Author
Title
Edition
ISBN
Estimated enrollment
Indicate "Required" or "Recommended"
Indicate if "No Text Is Required"
Any required course packs*
Any required school supplies
Any recommended software
Any other books or materials you would like us to make available
Whether or not you would like a digital version of the textbook made available
*Please submit your course pack order directly to the Main Copy Center: 568-2942.
Rental & Digital: Lower Cost Textbook Options
Rental Textbooks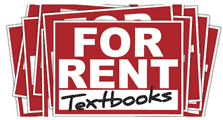 The JMU Bookstore introduced the Rent-a-Text program in Fall Semester 2010. This program allows students to save an average of 55% off the price of a new textbook. During the 2019-2020 school year, JMU students saved over $825,000 through the Rent-a-Text program.
Give us a call at 540-568-3995 to see if your textbooks are available for rent. If your preferred book isn't on our national list we may still be able to offer it under our local rental list. If you are committed to using the book for at least 4 terms, please fill out the Rent-a-Text Faculty Commitment Form and return it to the JMU Bookstore along with your adoption.
Digital Textbooks
In response to growing market demand for digital textbooks, the JMU Bookstore will automatically adopt the digital version of any adopted textbook if a digital version is available. If for any reason you do not want your students to purchase a digital textbook for your class, you can opt out by using the Course Material Adoption Form and emailing it to textbooks@jmu.edu.