B.F.A. ART STUDIO: PAINTING & DRAWING
The painting and drawing program enables students to have a focused and specialized education in the creation of works in painting and drawing media. It also supports students from all the other disciplines in art who seek painting and drawing as an elective. One may choose the B.A., B.S. or B.F.A. degree program of study. The choice of a degree program is important and should be discussed with an advisor.
The studio concentration in painting and drawing is intended to introduce the student to the various possibilities of painting and drawing, to develop the skills and the knowledge needed to create art works, to promote the intellectual and philosophical growth of the student and to prepare them to sustain artistic and career growth beyond the university experience.

In introductory courses in painting and drawing, the emphasis is on fundamental, technical and conceptual approaches, developing observational abilities and acquiring skills in the handling of a variety of media. Exploration of the many possibilities for personal and innovative imagery is encouraged. Students analyze and evaluate their work and question intentions through informal and formal critique. With exposure to works presented in class, through readings, field trips and interaction with visiting artists, critics and scholars they are challenged to see the relationships between the production of art and its conceptual and philosophical basis.
For more information, 
please contact: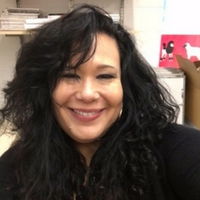 Susan Zurbrigg
 Painting & Drawing Head,
Professor of Art
Duke Hall 237
 e-mail: zurbrisd@jmu.edu
 Phone: 540.568.3203
Slideshow of Painting Students.
To view as an embedded slideshow, hover over image, then click on the forward arrow, found towards the right. 
To go directly to the album, please click HERE
In upper level courses in painting and drawing, students are encouraged to explore the possibilities that would lead to a personal direction, as well as to acquire knowledge and strengthen skills that would effectively support the desired conceptual or expressive meaning of the work produced. Emphasis is placed on the student's individual strengths and independent, critical thinking is encouraged. Within the studio emphasis of painting and drawing there are opportunities through electives for a variety of studio disciplines that can broaden one's approach to painting and drawing.
The painting and drawing program is supported by two studios for drawing, two for painting and a wood shop for fabrication. One painting studio is exclusively for advanced students. There is 24-hour access to the Studio Center where the painting and drawing facilities are located.