ARCHITECTURAL DESIGN (B.F.A.)
According to U.S. News & World Report's "Best Jobs Rankings,"Architectural Design jobs were ranked as the 7th best engineering job and job market in our country based on salary, available jobs, and work/life balance.
Come study architectural design at JMU!
Approximately 90% of our Architectural Design recent graduates seeking employment are employed within the professions by the end of the summer following graduation.  Their new careers include employment in top firms in New York City, New Jersey, Connecticut, Washington DC, and Virginia including designing and doing the Construction Documents for nine new Starbucks.
100% of our Architectural Design students complete internships within the professions such as in award winning Architecture firms and companies such as Robert Stern Architects, Anthropology designing and building their store installations, and the Wolf Trap Theater designing theatre sets, and locally with Blue Ridge Architects.
Our Architectural Design students applying to graduate school are continually accepted into top ranking Master's of Architecture programs such as Cornell University, University of Pennsylvania, Parsons New School of Design, Rhode Island School of Design, Pratt, University of Illinois at Chicago, and Southern California Institute of Architecture (Sci-Arc). 

Click HERE to read an interview with our alumna, Sarah Rozman!

APPLY NOW!
For more information,
please contact: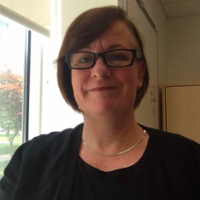 Jori Erdman
Architectural Design Coordinator
School of Art Design & Art History
Duke Hall 1038
James Madison University
Harrisonburg, VA 22807
e-mail: erdmanja@jmu.edu
Phone: 540.568.6696
Study architectural design in a program that stresses creativity and bold design thinking.
Our studio courses are exploratory laboratories for innovative work and critical perspectives.  Our students learn to create ambitious drawings, imaginative models, and constructed objects that are provocative visions: they both reflect our world and contribute fully to its unknown future. We supplement the studios with charged and relevant courses in professional practice, digital design, history and theory, and building materials and methods.  All of our graduates complete a professional internship and a thesis project; both serve as defining experiences that help to positively shape and impact our students' lives as future leaders in the field.
Study architectural design in a program that believes in traveling to experience architectural design firsthand.
Every semester our students travel to visit projects and firms in the mid-atlantic region. In recent years, we have also been to Philadelphia, New York, Louisiana and Chicago. Our faculty often travel internationally with groups of students – to China, to Costa Rica, to Austria, to Japan. We believe that the experience and the exposure to a wide-range of architecture through travel beyond the JMU campus is part of the contemporary milieu. As a form of engaged learning, our students begin to see design as a fundamental part of the world, at many scales and within multiple contexts. We believe in life-long learning, personal exploration and growth, and the richness of cultural diversity.
Study architectural design where you can work in a unique, multi-disciplinary context within a larger School of Art, Design, and Art History with a focus on making.
Our students work side-by-side with graphic designers, fiber-artists, printmakers, industrial designers, painters, and sculptors. In addition to required foundations courses in art, Architectural Design majors at JMU have the opportunity to take art and design classes across the School; many of our students take a minor in art studio or art history, or pursue an art-teaching licensure. Architectural Design students at JMU think creatively through acts of making: the techniques and medias are varied, exploratory, and iterative – from handcraft to digital fabrication, orthographic drawing to material prototypes.
Study architectural design with a faculty who believe in architectural design in two tenses -- the present tense, for our world today, and the future tense, for the worlds we will design and create tomorrow.
The scope of our work is broad -- from the small scale of objects and furniture, to the middle scale of buildings (including both interior and exterior space), to the largest questions of urbanism and landscape. Our teaching balances a critical understanding of the world as it is today (ecologically, culturally, materially, technologically), while simultaneously challenging conventions and the status quo, in order to imagine bold new futures. We aspire to face and shape that future with cunning, generosity, good-humor, sensitivity, rigor and criticality. 
Architectural Design at JMU positions is a pre-professional, four-year degree that positions our graduates to work as interns in architectural design, interior architecture, graphics, furniture design, or landscape architecture studios, among other creative applied fields.  Many of our students continue on to graduate school for a Masters in Architecture professional degree, and they frequently win admission to the most competitive and high-ranking schools in the nation. Architectural Design at JMU is a place where you will be empowered to imagine and realize aspiring architectural design projects, and to build rich and sustaining friendships with your classmates and collaborators. Here, you will be encouraged to develop and practice your work through diverse venues and opportunities: to enter design competitions, to publish research papers, to draw beautiful drawings, to apply for design grants, to build and construct installations, spaces, and objects. You will find unexpected ways to solve hard problems, learn to thoughtfully and radically frame the important issues of tomorrow, and launch into a bold professional future.
2014 JMU ARCd Alumna, Sarah Rozman chronicling her path in Graduate Architecture School; an interview and book design by Maya Chandler 2017 JMU ARCd Alumna