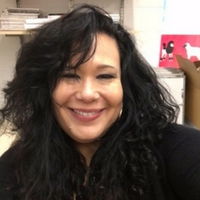 Zurbrigg Named Director of Diversity, Equity and Inclusion
Susan Zurbrigg has been named the new director of diversity, equity and inclusion initiatives for the CVPA.  A recent recipient of the Beck Faculty Fellowship, she has been a tireless advocate for change through the arts at JMU and in the Harrisonburg and Rockingham communities through the Truth, Racial Healing and Transformation "Change the Narrative" project.
In Fall 2019, Zurbrigg staged an art intervention with JMU students that memorialized Charlotte Harris, a black woman lynched by a white mob near Harrisonburg in 1878.  On Sept. 26, the Northeast Neighborhood Association and the Harrisonburg Community Remembrance Project unveiled a historical marker for Harris in Court Square. The community was invited to attend the unveiling ceremony virtually at facebook.com/HarrisonburgVA. 
Education
M.F.A. (Painting), Indiana University, Bloomington

B.A. (Painting), Bard College
---
Susan Zurbrigg is an artist, educator and activist. She is a Professor of Art and area head of the Painting and Drawing area in the James Madison University School of Art, Design and Art History. Born in Chicago, IL, she received her BA in Painting from Bard College in New York and her MFA in Painting from Indiana University, Bloomington. Her creative practice focuses on vibrant, gestural oil painting abstractions. Her works are painted visual representations of liminal spaces serving as significations of her interracial African American identity. Her work has been featured in numerous exhibitions regionally and nationally. 
Zurbrigg has been teaching at JMU since 2000. "Throughout my 20 years at James Madison, I have committed myself to supporting and advocating for diversity and inclusion enhancement. I have always seen advancements in these areas as necessary for the true intellectual richness of community and culture" she says. In 2015 Zurbrigg received the Diversity Enhancement award from the JMU Office of the President. She has served on the CVPA Diversity Council and is a member of the JMU African, African American and Diaspora (AAAD) Studies faculty. Zurbrigg brings an extensive background in leadership to the CVPA Director of DEI. She has served as a previous director of graduate studies for SADAH and as chair of a national committee on diversity and inclusion in the leading professional organization in her field, the College Art Association/CAA. She has also served on the CAA Task Force for Advocacy. Zurbrigg says "My leading role in diversity and inclusion for the College Art Association has taught me how collaboration with university colleagues and professionals across the US can highlight and advance the most interesting and successful ideas in the field for the benefit of higher education at large."
Zurbrigg is the project leader of the Harrisonburg Truth, Racial Healing & Transformation "Changing the Narrative" project funded by the Virginia Humanities and the W.K. Kellogg Foundation, a project created to redress the cultural erasure of African Americans in the Shenandoah Valley. She is the 2020- 2021 recipient of the CVPA Beck Faculty Fellowship established by alumni Phillip ('73) and Christina Updike ('73) in memory of her parents Paul and Lillieanna Beck. Zurbrigg serves as a Board member of the Northeast Neighborhood Association and as an Advisory Board member for the Historic Dallard-Newman House, a house built by former slaves. There are plans for the renovation and expansion of the building to serve as a Museum of African American History in Harrisonburg, Va.