Education
B.S. (Mass Communications with a concentration in Public Relations), Virginia Commonwealth University
Professional Experience
Jolie Shank has 15 years experience in both the public and private sector, including:
Writing newsletters, news releases, procedural documents and brochures; restructuring an agency website and editing hundreds of pages of copy - twice; designing and writing copy for handouts, web banners, billboards, signage, and other projects; and developing and executing strategic communication plans.
During her time at the Virginia Department of Emergency Management, Shank served as the lead writer for the Commonwealth during several declared emergencies and disasters, coordinating the information released by state agencies. During these events, Shank helped lead the multi-agency crisis communication team in the Emergency Operations Center, collaborating on news releases, managing statewide web/social media content and writing talking points for the leadership of several state agencies leadership, state and local elected officials and the governor.
Shank practiced aviation meteorology as a weather observer in the U.S. Air Force, 1996-2000.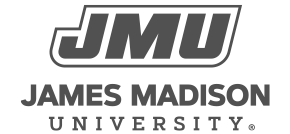 800 South Main Street
Harrisonburg, VA 22807
Contact Us