Art Studio Coordinator, Fiber Arts and Weaving Head, Assistant Professor
R. John Mertens is an artist and recording engineer.
His interests combine Post-Modernism, Post-Minimalism, Post-structuralism and the Post-Apocalypse.
His work is characterized as sound, fiber and performance installations that question forms of pedagogy, interaction, folklore, historicity and contemporary craft.  
He has shown nationally and internationally with recent solo and group exhibits at the Museum of Contemporary Craft in Portland Ore., the Dennos Museum Center, Muskegon Art Museum, Ann Arbor Art Center, MOCA in Virginia Beach and Scythia Arts Center in Kherson, Ukraine.
Education
M.F.A. (Fiber Art), The University of Oregon, Eugene, Ore.
B.F.A. (Sound Art) The School of the Art Institute of Chicago, Chicago
Certificate (Audio Engineering) NE Wisconsin Technical College, Green Bay, Wis.
Apulaya Center for Andean Culture, Backstrap Weaving. Calca, Peru
Burren College of Art, Studio Art. Newton Castle, Ireland
Art, Design and Art History
Duke Hall
MSC 7101
820 S. Main
Harrisonburg, Virginia 22807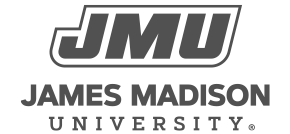 800 South Main Street
Harrisonburg, VA 22807
Contact Us