EDUCATION
M.F.A. University of Baltimore
B.A. University of Maryland
AREAS OF EXPERTISE
Hardy teaches web and interactive design within the graphic design curriculum. He practices in all areas of design, including identity and logo design, book cover design, print collateral, and motion graphics.
PREVIOUS EXPERIENCE
With more than 15 years of professional experience, he's worked for ad agencies, educational institutions, private companies, nonprofit institutions artists and musicians.
Prior to his service at JMU, Hardy was a professor and director of the graphic communications program at the College of Southern Nevada. He also served as president of the Las Vegas chapter of the American Institute of Graphic Arts, where he helped organize educational and professional programs about the business of design, web and mobile design workshops, and a lecture series showcasing local creatives.
SCHOLARSHIP
Hardy's research interests include multidisciplinary design and the study of innovation and failure in design, which he explored in his M.F.A. thesis publication titled Mapping Praxis.
PROFESSIONAL AFFILIATIONS
American Institute of Graphic Arts
SERVICE
AIGA 2016 Design Conference - Culture Guide design
Art, Design and Art History
Duke Hall
MSC 7101
820 S. Main
Harrisonburg, Virginia 22807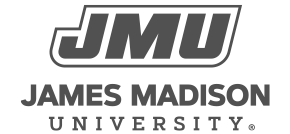 800 South Main Street
Harrisonburg, VA 22807
Contact Us