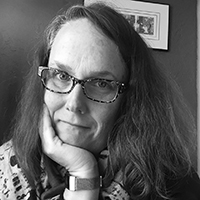 Karen Gerard is a Virginia native who grew up in the Tidewater area, attended James Madison University for undergraduate studies (B.A. in Art History, minor in English), moved to Richmond to start her career in the arts and then returned to Harrisonburg in 1997. Karen is the assistant to the director, where she oversees budgets, the academic schedule, faculty/staff searches, scholarships, purchasing of equipment and consumable class supplies, etc. For 10 years, she ran the JMU Summer Art Program for school-aged children. While in Richmond, Karen worked at Virginia Commonwealth University and the University of Richmond in their slide libraries. Additionally, she worked at the Virginia Museum of Fine Arts in the Photographic Resources Department, where she spent her days cataloguing photographs of the museum's entire collection, as well as their event photography. Karen has served on the board of directors for The Playhouse, Harrisonburg's community theater; was co-chair of the Employee Advisory Committee at JMU; has served multiple times on the Staff Advisory Committee for the College of Visual and Performing Arts; and has held multiple board positions in Harrisonburg's branch of the American Association of University Women.
Prior to its implementation on campus, Karen was a member of the beta-test group for the Student Administration System. In the fall of 2005, she served on a test panel for a new feature of the state-wide purchasing system. During the spring and summer of 2006, Karen was selected to serve on an evaluation team which reviewed the operations of the Procurement Office at JMU as part of their program review and self-study process. In the 2008-09 academic year, Karen served on a working group formed by the Registrar's Office to review how the scheduling system is used and to help develop training for new and continuing users. Karen served on the search committee for the school's director in 2010-2011 and the dean's search committee in 2020-2021.
Karen is a three-time recipient of theCVPA Staff Recognition Award (1999, 2005 and 2020). In 2015, she received the Madison Award, "Agency Star."
She shares her life with her husband and teenaged son. British TV, gardening, baking and three cats fill her free time.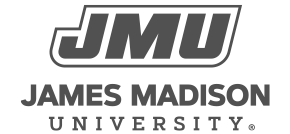 800 South Main Street
Harrisonburg, VA 22807
Contact Us