Dr. Laura M. Amrhein - Art History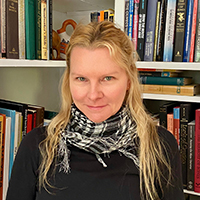 Dr. Laura Amrhein is the 2021 Outstanding Alumni Award winner.
---
Dr. Laura M. Amrhein is an art historian specializing in Ancient Maya and Modern art. She holds an undergraduate degree in art history from JMU and a Ph.D. in Art History from Virginia Commonwealth University. She has written and presented papers and lectures on topics such as gendered iconography, fertility, rulership and sacred architectural spaces in Ancient Maya art. Her research has allowed her to travel extensively in Mexico where she has also taken students for study abroad. Dr. Amrhein has received two Fulbright-Hays awards for sustainability research and curriculum development in Brazil and China and a research grant to India to further her research on environmental art. Currently she is working on a manuscript "Maya Fertility, Sexuality and Power" for the University Press of Colorado. Foremost, Dr. Amrhein is passionate about teaching and dedicated to her students. She encourages them to find their passion in art and art history through curiosity, study and travel. She currently teaches at the University of North Carolina School of the Arts in Winston-Salem.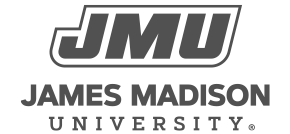 800 South Main Street
Harrisonburg, VA 22807
Contact Us