SADAH: MISSION AND DIRECTOR'S GREETING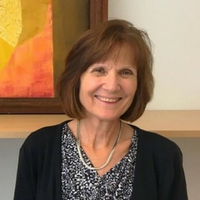 Dr. Katherine Schwartz
Director, School of Art, Design and Art History
artdesignarthistory@jmu.edu 
540.568.6661/6216
Welcome to the School of Art, Design and Art History at James Madison University! This year, SADAH will enroll talented freshman to join more than 600 art, design and art history majors studying at JMU.
From the first days of the Normal and Industrial School for Women at Harrisonburg, when art was taught in the context of the manual and industrial arts, to JMU's current Decade of the Arts, the theory and practice of the visual arts has been important to the pedagogical mission at JMU. Today, SADAH joins the School of Music and the School of Theatre and Dance in the College of Visual and Performing Arts. The college embodies a community of the arts with unprecedented potential.
SADAH is truly a collaborative community that fosters independent thought and creativity, as our mission states. The accumulation of thoughtful pedagogy, scholarship and practice in the arts at JMU amounts to enormous success. But it is not simply the success that we celebrate. It is the transformation of material to expression; of student to artist, designer, teacher and scholar; it is the recognition of the power of visual art to inspire the imagination and illuminate the human condition.
In SADAH today, more than 50 talented faculty and staff serve students majoring in architectureal design, art history, art education, art studio, graphic design and industrial design. The school's programs are fully accredited by the National Association of Schools of Art and Design and the National Council for Accreditation of Teacher Education. The school has a strong commitment to general education and serves a broad population of the JMU student community in achieving an understanding of the significance of artistic expression in diverse cultures within a complex, contemporary global society. The development of the school's programs encompasses more than one hundred years of history and innovation on the part of the school's leaders and faculty members, and the ambitions and creativity of its students.
Take some time to explore the SADAH website pages to discover the excitement of the visual arts at JMU. I invite you to visit the campus in person, participate in our many exhibitions and lecture programs and meet our faculty and students.
MISSION, VISION, GOALS
MISSION
We collaborate as creators and scholars to advance diversity and independent thought through rigorous practice and research.


VISION
To radically transform ourselves and our communities through creative and scholarly work:
to evolve the new
to navigate the unknown
to build capacities
to dare

GOALS
The School of Art, Design and Art History discerns the following five distinct teaching goals:
To prepare future professionals with a global perspective.
To develop and license future leaders in the field of education.
To enrich the general education of the JMU community.
To offer professional instruction for students who wish to enrich their education with a second major or minor.
To present outstanding contemporary exhibition programs.