March 4, 2019
Description: 
Art education professional PreK-12 licensure is available to all studio and design majors. In addition to the general education and academic major requirements, students desiring PreK-12 teaching licensure in art must complete 23 credits of additional course work in art education, education and psychology, and 16 credits of student teaching.
Undergraduate Major(s): Studio Art, Art History
Offering Academic Unit: Art and Art History
Education Licensure: B.F.A., B.S., or B.A. in Art 
Offering Academic Unit for Education: Art and Art History
Undergraduate Catalog Website: www.jmu.edu/catalog/16/programs/art.shtml#TeachingLicensure
Coordinator: Dr. William Wightman
Notes: All students pursuing a teacher licensure program must meet with their major adviser and an education adviser. Students must apply to teacher education and be accepted before they can take education courses.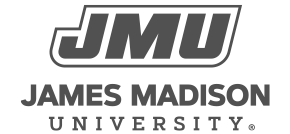 800 South Main Street
Harrisonburg, VA 22807
Contact Us