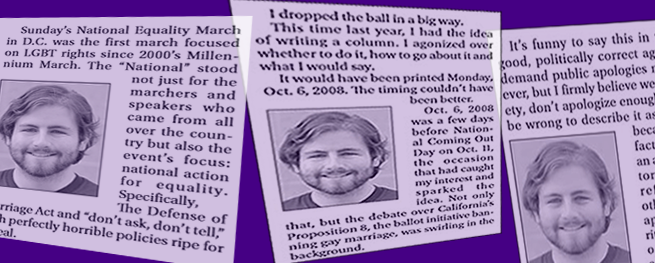 By his Demos colleagues
and by his James Madison University
professors and classmates
Whitten had a brilliant mind and a beautiful way with words. I'm so glad that his memory will live on through this scholarship.
Whitten's commitment to fairness and justice continues to inspire his former colleagues at Demos.
He was always so understanding of where someone else was coming from, and "walking in their shoes." He was only with us for a short time, but I do believe his impact was monumental.
Whitten Maher Memorial Scholarship
---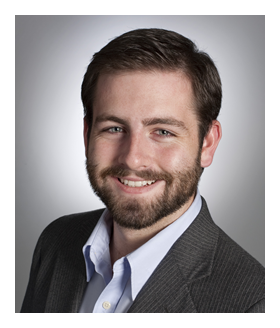 Whitten…loved the world of ideas, and would stay up nights talking about the past, the future, and our place in the great sweep of history. He lived his short years on this planet to the fullest, and left an indelible mark on me and on all of his colleagues. 
Whitten was a funny, passionate, and hugely caring mensch.
Whitten's…passion for design, typography, and social justice was infectious. I'm still… inspired by what he brought to every moment on the job.
Whitten brought his best work every day, and he was a caring friend and thoughtful colleague to everyone around him. We miss him, and we honor his memory and his legacy.
Those who knew Whitten continue to miss his presence, as well as the loss of a compassionate and ambitious writer, designer, and communicator. However, there is comfort in knowing that this scholarship honors his memory and supports in other young communicators the traits that we admired so dearly in Whitten.
It is the softer elements of Whitten's character that I remember most fondly. He was at once understated and passionate. In the world of values-driven policy, he had the extraordinary ability to stay true to his moral philosophy and still understand and empathize with the perspectives and beliefs of those with whom he didn't agree. He loved debate and loved language, so much so that we happily engaged in post-workday conversations about rhetoric and grammar. And the giddiness of his laughter--the pure, sheer joy he expressed when confronted with wit or humor--is not something that I will soon forget.
In his work, Whitten possessed a focused energy and a clear-headed optimism. He truly believed in structural change, both in the fabric of our society, and in the processes and systems of communication that move forward the work of an organization such as Demos.
Writing anything is like trying to join a conversation that started long before you arrived, and will continue long after you leave, and I sensed that Whitten really understood this. He expressed this in the classroom, in his papers, and often through his articles for The Breeze. When Whitten wrote, he was able to voice ideas that humanized those who, for whatever reason, are not fully represented within that conversation. Likewise, he humanized those who expressed ideas with which he disagreed or that deeply offended him.
Whitten had a strong ability to communicate his ideas through his words and through design. He understood that the two work together to tell a story. When he was on The Breeze staff, his design creativity… was unmatched by anyone else, and he was able to use that creativity to successfully lead an entire redesign of the paper. Many of the elements he created are still in use today.
Whitten Maher was a student, writer, and artist with a prescient understanding of the power of communication…. His outstanding work sought to build connections and bring light. Now, through honoring work that seeks to do the same, we honor his compassion, his insight, and his invincible voice and vision.
Whitten was my classmate. As a young queer woman, his writing saved my life. I donate this money to give other Duke Dogs the means to create the lasting difference in someone else's life that Whitten did in mine, even in our short time together at JMU. Honor the dead and fight like hell for the living.