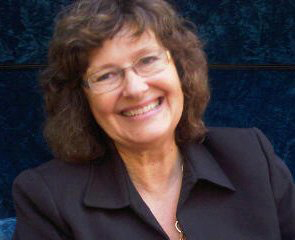 Dr. Kathleen G. Arthur
Dr. Kathleen G. Arthur and Dr. Thomas H. Arthur
Fund: Kathleen G. Arthur Scholarship Endowment for International Study in Art History in Florence, Italy
Professor Emeritus in Theater Dr. Thomas Arthur created the Kathleen G. Arthur Scholarship Endowment for International Study in Art History in Florence, Italy to honor Dr. Kathleen G. Arthur. The JMU Semester in Florence offers classes in Italian, art history, history, political science and literature and celebrated its thirtieth anniversary in 2016.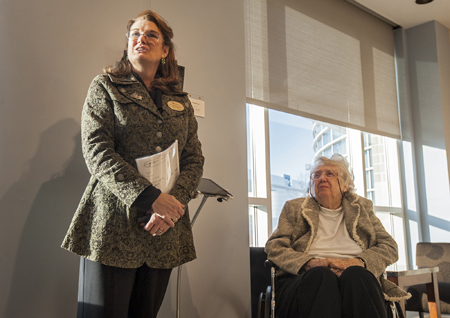 Dr. Martha Caldwell
Dr. Martha B. Caldwell
Fund: Martha B. Caldwell Art History Award
The Martha B. Caldwell Art History Award was established with a gift from faculty emeritus Dr. Martha B. Caldwell. Dr. Caldwell taught in the School of Art and Art History at James Madison University from 1968 to 1998. She now resides in Harrisonburg, Va.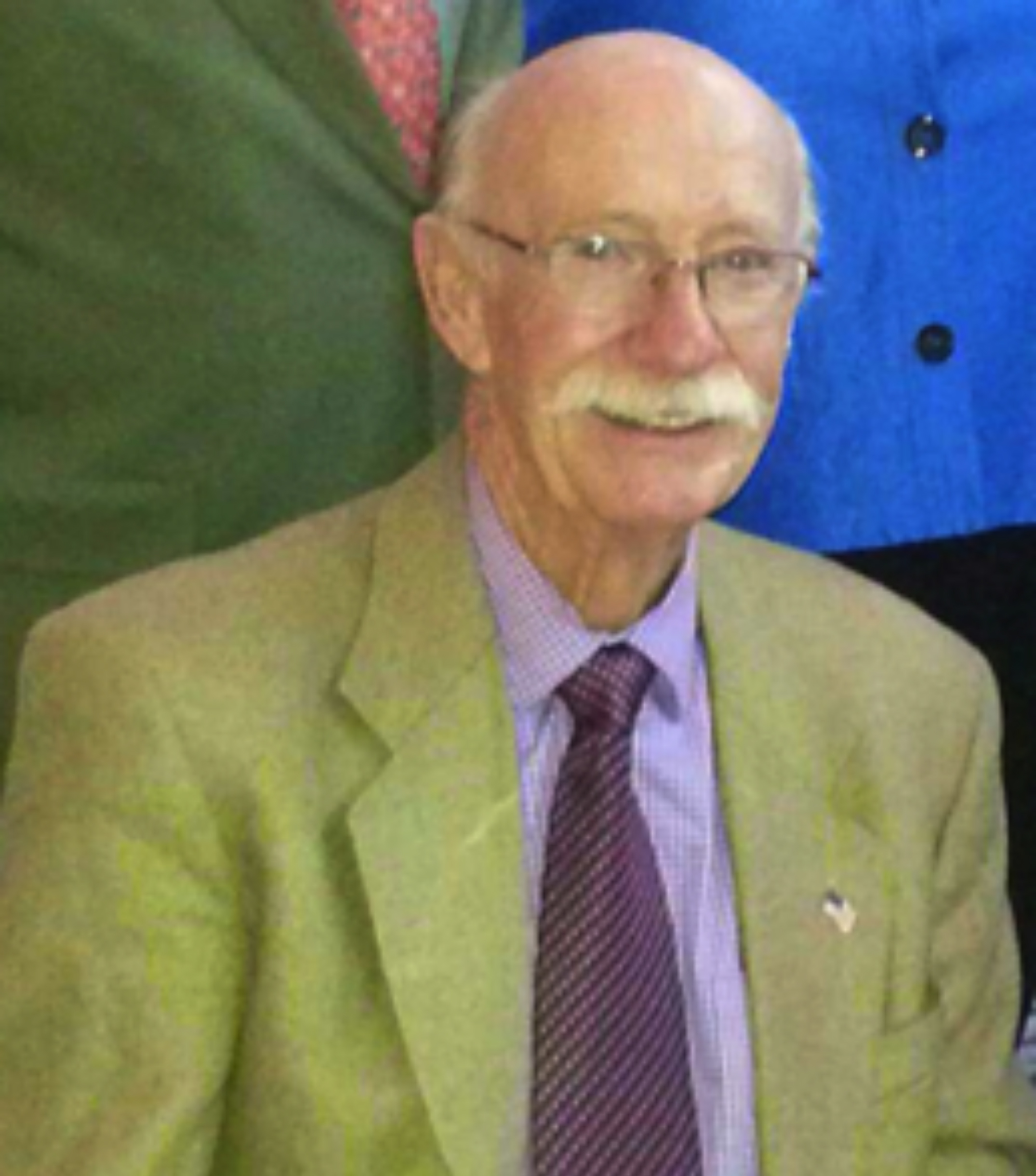 Dr. Jay D. Kain
Dr. Jay D. Kain and Ms. Karin R. Ellis
Fund: Dr. Jay D. Kain Art Education Scholarship
Former director of the School of Art, Design and Art History, Dr. Jay D. Kain stepped down in from this role in 1987 into full-time teaching with responsibility as the coordinator of the art education area. At the time Dr. Kain rejoined the faculty, the program offered three undergraduate degrees, two graduate degrees, and had graduated over 340 students. Dr. Kain retired in May, 2000 as Professor Emeritus. Upon retiring Dr. Kain embarked on his gallery 'Shenandoah Stained Glass'  which is located in Harrisonburg, Va.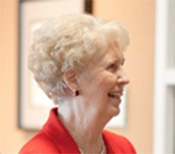 Ms. Gladys Kemp Lisanby
Gladys Kemp Lisanby
Fund: Lisanby Art History Scholars in Museum Studies
JMU alumna Gladys Kemp Lisanby ('49) received the Mississippi Governor's Award for Excellence in the Arts in recognition of her work with the National Museum of Women in the Arts.  Recognition of her work supporting the art at JMU has resulted in the naming of the Gladys Kemp Lisanby Library in the School of Theater and Dance and the James and Gladys Kemp Lisanby Museum that supports the Madison Art Collection.  Gladys created this scholarship to support incoming freshmen who were interested in pursuing museum studies and art history.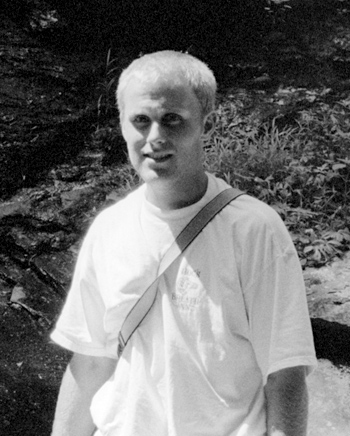 Mr. Rob Miller
Dr. Martin S. Miller and Dr. Gail W. Miller
Fund: Rob Miller ('97) Scholarship Endowment
The Rob Miller ('97) Scholarship Endowment was created in 2011 by Dr. Martin Miller and Dr. Gail Miller in memory of their son and former JMU graphic design student Rob Miller ('97). Rob died suddenly of a ruptured aortic aneurysm in 2002.  As lead donors, the Millers made a gift in 2010 to establish the endowment. At the time of Rob's death in 2002, gifts from donors were collected through the efforts of Rob's friend, Daniel J. Hoeck, and placed into an annual award, the Rob Miller Graphic Design School Award, these now have been added to this scholarship.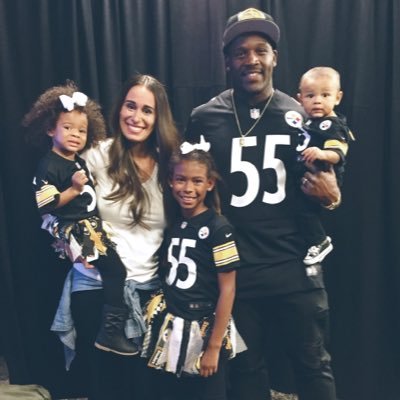 Mr. Arthur Moats and Ms. Shonda Moats with family
Mr. Arthur Nathan Moats, III and Ms. Shonda L Moats
Fund: Arthur and Shonda Moats Endowed Scholarship for Art Studio
Proud JMU alum Arthur Moats ('12) is an American football linebacker for the Pittsburgh Steelers of the National Football League (NFL). He was drafted by the Buffalo Bills in the sixth round of the 2010 NFL Draft. Moats played college football at James Madison, where he was team captain. Moats was born in Norfolk, Virginia, and was raised in Portsmouth, Virginia, where he attended Churchland High School. He graduated from James Madison University with a degree in political science. Moats is currently in his second year of earning his master's degree online, saying he values education greatly. His father is a former marine and current high school math teacher. Moats competed for JMU during the 2006 through 2009 seasons with a standout career that culminated in 2009 by earning the Buck Buchanan Award as the nation's top defensive player. Arthur and Shonda have three children and reside in Pittsburgh.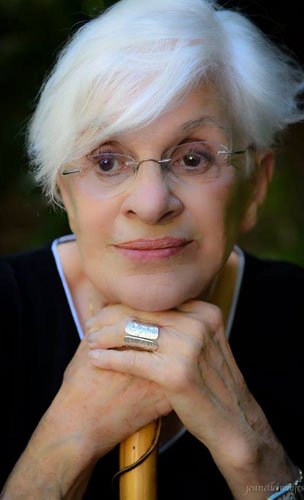 Ms. P. Buckey Moss
Ms. P. Buckley Moss
Fund: P. Buckley Moss Endowed Scholarship
The artist P. Buckley Moss was asked how long it takes for her to paint a picture.  "My whole life," she said.  For Pat, it is this lifelong passion and belief that is expressed in her work, giving us a collection of art that is filled with a lifetime of experiences:  from her Irish-Italian heritage to her urban art school education, the laughter of her children, and the simplicity of birds flying south for the winter.  
As a young mother Pat moved her family south and increasingly found inspiration in the imagery of Virginia's Shenandoah Valley, becoming captivated by the life and culture of the Amish and Mennonite people of the area.  She embraced the local landscapes, lifestyles, and traditions and felt that the life and culture she was part of held an important message for modern society:  live simply and enjoy every moment!
The artistic talent, passion, and vision of P. Buckley Moss is shared in our galleries through an extensive selection of her works and accompanying stories, and the artist enjoys every opportunity to invite visitors to more fully share the beauty and sources of her artistic  inspiration.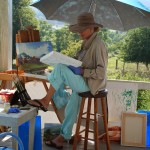 Mrs. Karyn Gunther Smith
Mrs. Karyn G. Smith
Fund: Karyn Gunther Smith Endowed Scholarship in Art in the College of Visual and Performing Arts
Karyn Gunther Smith paints much of the time on location outdoors, where she is inspired by the changing qualities of light and atmosphere in the landscape, particularly around the Chesapeake Bay and the Virginia mountains. Her work is presently in several galleries in the Chesapeake Bay region of Virginia and has been exhibited in Richmond and Charlottesville, Virginia, and Winston-Salem, North Carolina. Karyn grew up in Wilmington, Delaware. She taught art in the Albemarle County School system after earning her bachelor of fine arts at the Virginia Commonwealth University School of the Arts, and a master of education at the University of Virginia. She continues her studies today with various artists. Karyn lives in Charlottesville,
Virginia, and Mathews County on the Chesapeake Bay. She also spends time in Winston-Salem, North Carolina, and St. Maarten in the Caribbean.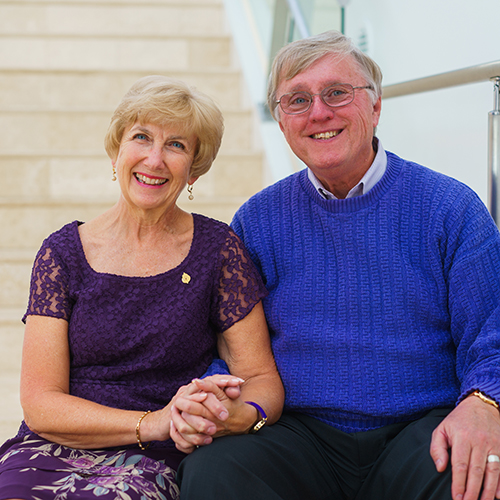 Mrs. Christina Updike
Mr. Phillip W. Updike and Mrs. Christina B. Updike
Fund: Beck Faculty Fellowship by Phillip and Christina Beck Updike

Proud JMU alumni Phillip W. (COB '73) and Christina B. (SADAH '73) Updike established the Beck Faculty Fellowship in 2002 to honor Christina's parents Paul E. and Lillieanna P. Beck and to support SADAH.
Christina was the visual resources curator at SADAH for 38 years. She created the JMU Visual Resource Collection, a library of 100,000 visual images that were the basis of the Madison Digital Image Database, a curation system currently used worldwide. Christina earned the James Madison Distinguished Service Award for her extensive volunteer service to the university community, which included serving on the College of Visual and Performing Arts Advisory Council.  She retired in 2012 with the Staff Emeriti designation.
Christina's mother Lillieanna Powell Beck was a prize-winning artist and graduate of the Corcoran School of Art, and she was a long-time volunteer with the North Bethesda United Methodist Church and the American Red Cross. Proud of her Scottish heritage, she was a member of the Clan Montgomery. She lived with Paul Beck in Bethesda, Md., where Paul had a 50-year career as a Certified Public Accountant.  After retiring, they moved to Massanutten Village and then made their home at Brookdale Assisted Living of Harrisonburg. Mrs. Beck passed away in 2010 and Mr. Beck passed in 2016.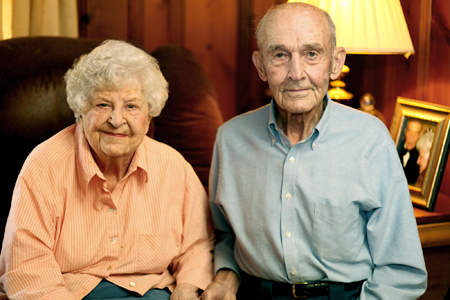 Mrs. Dot Wampler and Mr. Charles Wampler
Mr. Charles W. Wampler, Jr.
Fund: Dorothy Liskey Wampler Professorship of Art
Charles Wampler Jr., was born on Thanksgiving Day in 1915. The former chairman of the board of Wampler Foods, Inc. lives in Rockingham County, Va. You can't talk about the history of Rockingham County without talking turkeys, and you can't talk about the history of turkeys in Rockingham County without mentioning the Wampler family. The Wampler children say that their father has had an ability to flit from the Virginia House of Delegates (where he served from 1954 to 1966) to the turkey processing line and still be the same person no matter where he was. 
"He would walk through the processing plants and call people by name, and they would call him Charlie," recalls daughter Barbara Melby, 72. "He treated everybody with respect, and I think that was the secret."