PPH Advising Response to COVID-19
We are learning day by day what and how the COVID-19 pandemic will impact the graduate health professions world. PPH Advising has created this page as a "living" resource for current and prospective Pre-Professional Health Students. Information shared here has been gathered and summarized in collaboration with members of the National Association of Advisors for the Health Professions so that we may continue to understand the impact of this life event (last updated: 3/31/2020)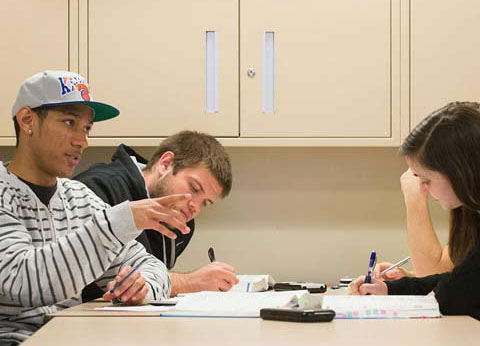 Health Profession Specific Updates Regarding Upcoming Application Cycles
How to Stay Involved During a Time of Social Distancing
Virtual Volunteering
Check out  this list of 9 organizations where you may virtually serve a community. 
Operation Warm has a list of 25 ways to volunteer virtually
Paper-airplanes.org invites volunteers to provide online tutoring to "bridge gaps in language, higher education, and professional skills training for conflict-affected individuals" 
Network with Local Professionals
Once the current situation has stabilized: contact physicians near your home, you can start by searching for alumni via LinkedIn. It will be interesting to talk with Healthcare professionals about their experiences during this time. Shadowing is unlikely to be possible, though opportunities always exist to connect! 
Schedule an Interview
Before spending time trying to find a professional with whom to conduct an informational interview, spend time developing questions to ascertain what you want to learn during the informational interview. You don't want to realize that you don't have meaningful questions to ask the professional after you've made contact and scheduled a meeting. Meaningful questions are ones that you cannot find the answer to by reading about the profession on ExploreHealthCareers.org or the Occupational Outlook Handbook (e.g. What is a typical salary range for this position?). Prepare open-ended questions that encourage dialogue.
Sample Questions
How did you become interested in this field?
What are the most and least satisfying aspects of your work?
What did you not expect about the profession that you have found to be true?
How do you balance your career with other commitments and interests (e.g. family, community engagements)?
What does work/life balance look like in this profession? How does your job affect your general lifestyle?
What experiences contributed to your success in this career? What would you have done differently?
What doyou recommend that someone do during their undergraduate career to prepare for this profession?
Can you suggest anyone else that I contact for an additional perspective about the profession?