Fall Concert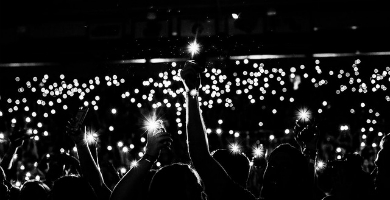 Each fall we bring a national touring artist to campus! This concert takes place in the beautiful Wilson Auditorium, so tickets are limited. As the show comes closer, more information will become available on who we are bringing to campus and ticket sale information.
Late Night Breakfast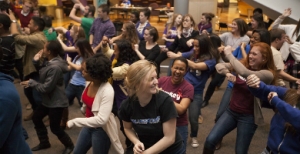 Late Night Breakfast is a fun event for those who love having meals at unconventional times! Students come to enjoy not only breakfast foods, but great music, crafts, photo booths and so much more. We even keep the party going until midnight!
Movies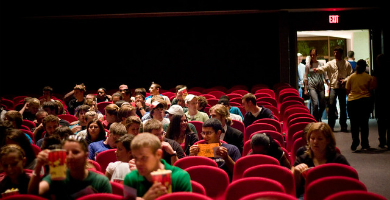 Your on-campus theater, at your service! We bring two new titles to campus each week, before they are available on DVD or Streaming! Movie tickets are FREE for all current students and staff with a  JACard. Community Members are welcome to come as well; those tickets are $3 each. Be on the lookout for Advanced Screenings that are Free of charge for everyone. Popcorn is served in Grafton-Stovall Theater for $1.
Special Events
Special Events are unique events which aim to provide, entertaining and educational events for our campus and community. Each month, University Program Board aims to produce at least two special events open for all students, striving to accomplish and cultivate new ideas that have never been done before at JMU. Whether you're a fan of ghost stories, ice skating rinks, cooking demos, or anything in between, UPB's Special Events aspires to engage a diverse population of students through its various events.
Spotlight Sounds
Spotlight Sounds is a monthly event that showcases local, regional, and touring bands in Taylor Down Under. The bands selected represent a wide variety of musical interests featuring up and coming artists in the industry. These events are free to the JMU community. 
Spring Concert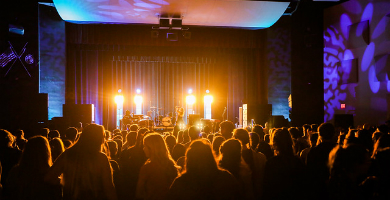 You ask, we listen! Each fall we send a survey to JMU students to ask what type of music they are hoping to bring to campus. Our spring concert is our biggest event of the year. We often bring a national touring artist and the concert takes place in the Convocation Center. For the 2018 Spring Concert we brought Two Friends and T-Pain and sold over 3,000 tickets!