Assistant Director of Bands & Director of Pep Band
Chris DeVona is the Assistant Director of Bands at James Madison University where he works with the Marching Royal Dukes, directs the basketball Pep Band, and conducts the Symphonic Band. Prior to joining the band team at JMU, Chris was on faculty at Eastern University in Pennsylvania, and he taught high school and middle school band/orchestra in his home state of Connecticut.
In addition to his teaching, Chris is also the director and conductor of the PA Brass Ensemble, and he gigs often as a horn player. His recent textbook, Expanding the Canon, an excerpt book for conducting courses, forefronts music by living composers, and his most recent research article will be published in ABA's Journal of Band Research.
During the summer and fall seasons, Chris stays actively involved with marching band and drum corps, most recently serving in leadership roles on the staffs at the Blue Knights and Jersey Surf Drum & Bugle Corps. When not on tour or working with the JMU bands, Chris also travels frequently as a clinician, consultant, and adjudicator for concert and marching ensembles.
Chris holds undergraduate degrees from the Hartt School and the University of Hartford in music theory and mathematics, and he completed his M.M. in conducting at West Chester University (PA). He is a member of Pi Kappa Lambda and an honorary member of Kappa Kappa Psi.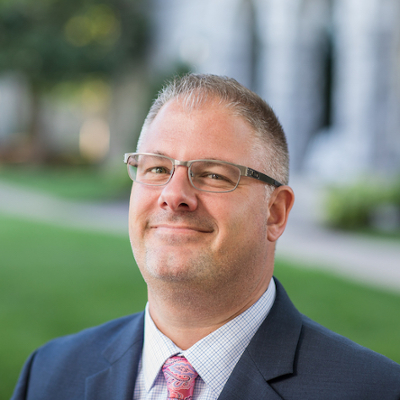 Scott Rikkers
Lecturer
Director of the Marching Royal Dukes
Assistant Director of Bands
rikkersd@jmu.edu