Plan Your Visit to the Mineral Museum

Location
Festival Conference & Student Center
on the JMU campus, Room 1021.
1301 Carrier Drive,
Harrisonburg, Virginia 22807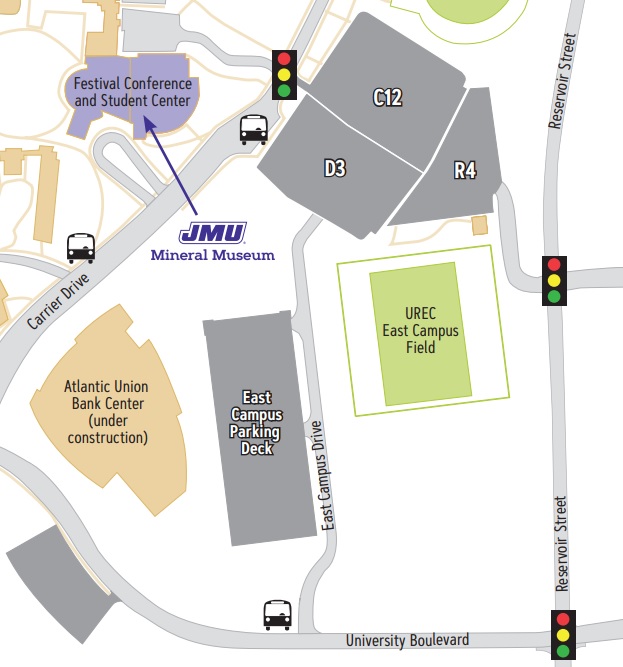 Hours & Parking Information
Hours: The Mineral Museum is currently not open to the public.
Admission Price: Free!
Parking: Visitors should park in the metered parking at the front of the D3 Lot. Free parking is available by calling the JMU Geology Department at 540-568-6130 to obtain a parking code.
Information for School Groups
Interested in planning a field trip to the Mineral Museum? Please call us at 540-568-6130 to organize a guided or independent tour of our museum. 
JMU also offers other excellent facilities that are open for class visits. Please visit the STEM Center website for more information on other museums and activities!