Interdisciplinary Liberal Studies Mission and Goals
February 12, 2020
The mission for the Interdiscplinary Liberal Studies Department is
To support the university's mission to produce educated and enlightened citizens.
To help students embrace wisdom, inspire learning, and enhance living.
To meet Virginia teacher competencies by providing breadth and integration across the content areas of English and language arts, history, social sciences, mathematics, natural sciences, and technology.
To work collaboratively with the Education Unit to reach its goals as articulated in its Conceptual Framework, particularly as they relate to developing a deep understanding of content.
Our goals for students
IdLS students completing General Education will demonstrate knowledge central to the university's mission and relevant to the Virginia teacher competencies.
IdLS seniors will demonstrate content-area proficiency on teacher licensure exams.
IdLS graduates will apply content-area proficiency in pre-K-8 classroom settings.
Interdisciplinary Liberal Studies
Gabbin Hall
MSC 1105
971 Madison Drive
Room 118
Harrisonburg, Virginia 22807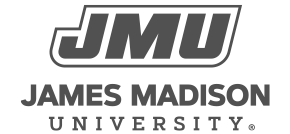 800 South Main Street
Harrisonburg, VA 22807
Contact Us