Tapestry Employee Resource Group
December 5, 2019
Description
This group is for ethnically diverse employees and those that enjoy sharing and learning about diverse backgrounds and promoting cultural awareness.
Eligibility
Open to all JMU employees. 
Activities and Events
If you are interested in participating or leading this group, please attend these activities/events:
Tapestry Meeting
Watch this space for upcoming dates!
Wine-Price Bldg, Conference Room 2001
Questions
You will find many of the answers to your questions on our Frequently Asked Questions sheet.
Sign-up for the Listserv
Click here and we will add you to the Tapestry Listserv.  The listserv is one of many ways the group will communicate updates about activities and initiatives.
Contact
If you are interested but cannot attend an activity or you have additional questions, please feel to contact Jennifer Kester, Assistant Director of HR Recruitment and Employment, at kesterjm@jmu.edu or 540-568-6728.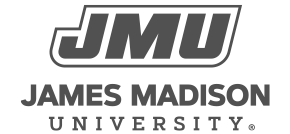 800 South Main Street
Harrisonburg, VA 22807
Contact Us