December 5, 2019
We now offer you the opportunity to recognize your peers through the Duke 2 Duke program.  The Duke 2 Duke program allows any faculty or staff member to acknowledge behaviors and actions of their peers that align with the university or an individual's departmental Mission, Vision and Values.
All JMU faculty, staff (both full and part-time) may nominate their peer for a Duke 2 Duke recognition.  How to nominate your fellow Duke:
Complete a short electronic form by providing:
A brief statement, from the nominator describing the reason for the nomination.  Be sure to describe how your peer's behavior or actions align with either the university's, your divisional or departmental mission, vision or values.

Suggestion: this statement may include items such as:

The period of time during which the contributions occurred
How your peer's work or actions are an example of the mission, vision or values
How your peer's work may have impacted the functioning or infrastructure of the university
Extent to which your peer has used an inventive, creative, or problem solving approach to his/her responsibilities
How your peer's performance has enhanced the work of others

The name of the peer you are recognizing
Your contact information
After the nominator enters all required information, the submission will be sent electronically to Human Resources and then distributed to your peer within a week of the submission. 
The Duke that you nominate will receive an email with your comments.
Login procedures for nominator
To login to the nomination site, employees will be directed to enter their JMU e-ID and password.  Once you have successfully entered the nomination site, you will be asked to complete the submission fields to complete the nomination process.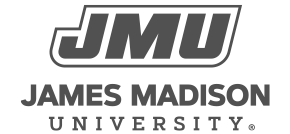 800 South Main Street
Harrisonburg, VA 22807
Contact Us