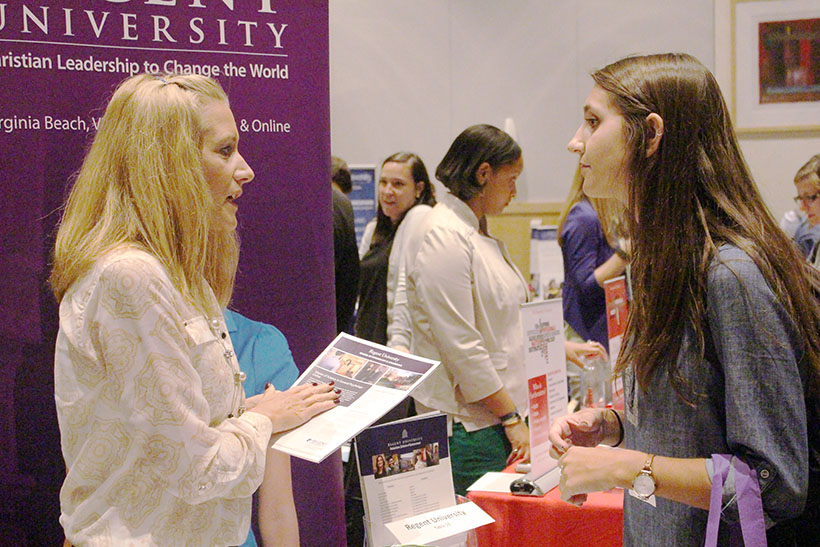 Information for Recruiters
Tuesday, September 19, 2023
3:00 - 6:00 pm
Hotel Madison and Shenandoah Valley Conference Center
Schedule
1:30 - 3:00 PM    Recruiter check-in and set-up
1:30 - 3:15 PM    Buffet lunch available to recruiters
3:00 - 6:00 PM    Fair open to students and community
---
Registration 
Deadlines   
Cancellation Deadline for 100% refund: August 1, 2023 .
Cancellation Deadline for 50% refund: August 15, 2023.
No refund will be issued for cancellations received after September 1st, 2023.
If the event is canceled by James Madison University a full refund will be issued. 
Fees
All registration fees includes 5 feet of table space, event publicity, and lunch for 1 representative.
$225 Registration Fee
$15 Additional Attendees (beyond the 1 person covered by the registration fee)
---
Travel, Parking & Lodging
Recruiters are eligible to receive a reduced rate for guest rooms at Hotel Madison.  A limited number of rooms are available for $99 per night for single and double occupancy. Additional persons will be charged $10 per adult per night. Hotel room rates are subject to applicable state and local taxes (currently 12.3%), unless tax exempt from the state of Virginia. Please note that rates offered at per diem are subject to prevailing per diem at the time of the event. Reservations must be made by 5 pm on August 17th to receive the discounted rate.
Reservations will be made by individuals directly with the hotel online. Reservations can also be made by calling 540-564-0200. Use Group Code: JMUFAIR23 when booking hotel rooms.
Parking fees are waived for recruiters staying at the hotel. 
Parking for attending only the fair is free in the adjacent parking deck.
Get directions to Hotel Madison.
---
Mailing Materials
Need to send your materials in advance?
Email grad@jmu.edu for details.
---
Inclement Weather
If the university is closed or the opening of the university is delayed until 11am or later, the Fair will be rescheduled. If the university opens by 10am, the Fair will run as scheduled. In the event that the university closes during the day the event will be immediately canceled, and all recruiter fees will be refunded. For JMU cancellation information go to https://www.jmu.edu or call 540-433-5300.
---
Majors at JMU
Learn more about the majors available to JMU students as you plan your visit.
---
Contact
The Graduate School Fair is sponsored by the Northern Shenandoah Valley Regional (NSVR) Consortium.
For more information, contact The Graduate School, 540-568-6131, grad@jmu.edu.