II. Applicability of the Faculty Handbook
and Procedures for Change
II.F. Word Usage
Academic Council is defined as the deans, associate and assistant vice presidents of academic
affairs, vice provosts, and other members of the provost's staff.
Academic unit is defined as an administrative department or its functional equivalent, as identified by the provost.
Academic unit head is defined as a department head or equivalent.
College is defined as an administrative organizational unit within the academic affairs division of the university, as identified by the provost.
Day indicates a calendar day, unless otherwise specified. If, however, a specified deadline falls on a day when the university is not scheduled to be open, or is not actually open for business (as in an emergency closing, a holiday, or a weekend), the deadline shall be the next day the university is actually open for business.
Home unit is defined as the academic unit where an instructional faculty member's academic responsibilities reside, even if the faculty member's primary appointment is held in an administrative unit.
Must and shall indicate mandatory actions.
Primary appointment is defined as the academic or administrative unit where a faculty member spends the majority of his or her working time and effort. If a faculty member is on an evenly divided appointment, either unit may be designated as the primary appointment.
Should and may indicate discretion on the part of the actor.
Will is intended to be descriptive only and does not obligate or direct any action.
All references to any entity or publication refer to those entities and publications at James Madison University unless otherwise specified.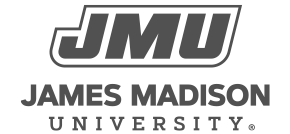 800 South Main Street
Harrisonburg, VA 22807
Contact Us