Message from the Provost and Senior Vice President for Academic Affairs
I. Introduction
I.C. Message from the Provost and Senior Vice President 
for Academic Affairs
Dear Colleagues:
The Faculty Handbook outlines the provisions that govern the relationship between the faculty and the university as we work together to achieve our mission. It is not intended to be cast in stone, but instead to be flexible enough to meet the needs of the university community, while complying with state and federal law and the best practices in the academy.
Annually the process of updating and improving the document is undertaken in a coordinated conversation of stakeholders, before it is presented for suggestions by the university community and for approval by the Board of Visitors. Clarifications and modifications brought forth by the Faculty Handbook Committee, approved by the administration and adopted by the Board have made this version of the document as current and reflective of best practices as possible. This cooperative group effort by members of the faculty and administration, in the best tradition of shared governance, has forged a tool that should prove useful for all of us. I want to add my voice to those congratulating the Committee for their painstaking work.
I encourage all faculty members to familiarize themselves with the provisions in this handbook. It represents the source of most of the policies governing the employment relationship each faculty member has with the university. The importance of these policies and the relationship they represent cannot be overstated.
I also extend an invitation to all faculty members to comment on proposed amendments, make suggestions where you feel they will contribute to the improvement of this document and give your wisdom on these topics to those given the task of performing the annual review of the terms herein.
Heather J. Coltman, D.M.A.
Provost and Senior Vice President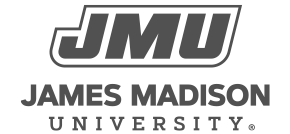 800 South Main Street
Harrisonburg, VA 22807
Contact Us