Environmental Information Systems
The cross disciplinary minor in environmental information systems is designed for undergraduates interested in using computer and information management technology to solve environmental problems and improve environmental stewardship. Some examples of environmental information systems are database systems to track and report hazardous materials in factories, decision support systems to facilitate risk analysis and management, GIS-based natural resource inventory systems and automated business management systems to support and document environmental compliance.
Coordinator
        

Dr. Steve Frysinger
Integ. Science and Technology
ISAT 309
MSC 4102
office phone: +1 540 568 2710
e-mail: frysinsp@jmu.edu
Links
Environmental Studies
Moody Hall
MSC 1206
90 Bluestone Drive
Room Meet with the minor coordinator for signatures on forms or to declare the minor.
Harrisonburg, Virginia 22807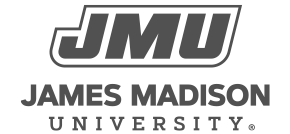 800 South Main Street
Harrisonburg, VA 22807
Contact Us