April 16, 2019
James Madison University supports a variety of environmental majors and minors that are part of a larger hub of academic and applied environmental initiatives at JMU.
There are many options for students to learn about the natural, human, and technological dimensions of environmental systems and sustainability. Students can major in a science or social science with an environmental emphasis, or they can partner an environmental minor with any major. In the majors and minors listed here, research projects, field studies, and scientific experimentation are integrated into the curriculum to provide hands-on experience with current technologies and relevant environmental policies and regulations. Students pursuing an interest in environmental study will find themselves well prepared for advanced graduate study or workforce success.
Environmental Studies
Moody Hall
MSC 1206
90 Bluestone Drive
Room Meet with the minor coordinator for signatures on forms or to declare the minor.
Harrisonburg, Virginia 22807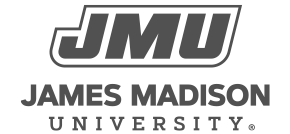 800 South Main Street
Harrisonburg, VA 22807
Contact Us