The JMU M.A. in English Program specializes in preparing students for a variety of academic and professional experiences. We have a strong track record of placing students in our program in Ph.D., M.L.S., and J.D. programs, as well as in a variety of professional contexts, including secondary education, university administration, editing and publishing, cultural and library programming, and non-profit administration to name just a few.
In the last ten years, graduates of the M.A. in English Program have been accepted or admitted to the following academic programs:
Ph.D. Programs in English
University of Kentucky
Rice University
University of California-San Diego
University of Notre Dame
University of Texas
University of Virginia
West Virginia University
Library and Information Science Programs
Drexel University
Florida State University
Indiana University
University of Illinois
University of Maryland-College Park
University of South Carolina
Law Schools
Columbia Law School
Duke University School of Law
Harvard Law School
Graduate Program Alumni News & Perspectives
Jason Barr ('08)
Current track/position: Jason was recently promoted to Associate Professor at Blue Ridge Community College, a full-time position;  he's also a freelance journalist and writer.
"I loved the atmosphere of inquiry and creativity in the English department.  Professors clearly often loved what they taught, and their passion and their ability to reach out to students was something that I personally enjoyed.  Even now, almost a decade from finishing my Master's degree, I consistently think about the issues and challenges that we discussed in our classes.  Even though I am no longer a "student" of the program, I view having an English degree from this department in particular as a sort of life-long learning degree.  I not only think constantly about what I learned, but I was also given the tools to embark on independent research and query."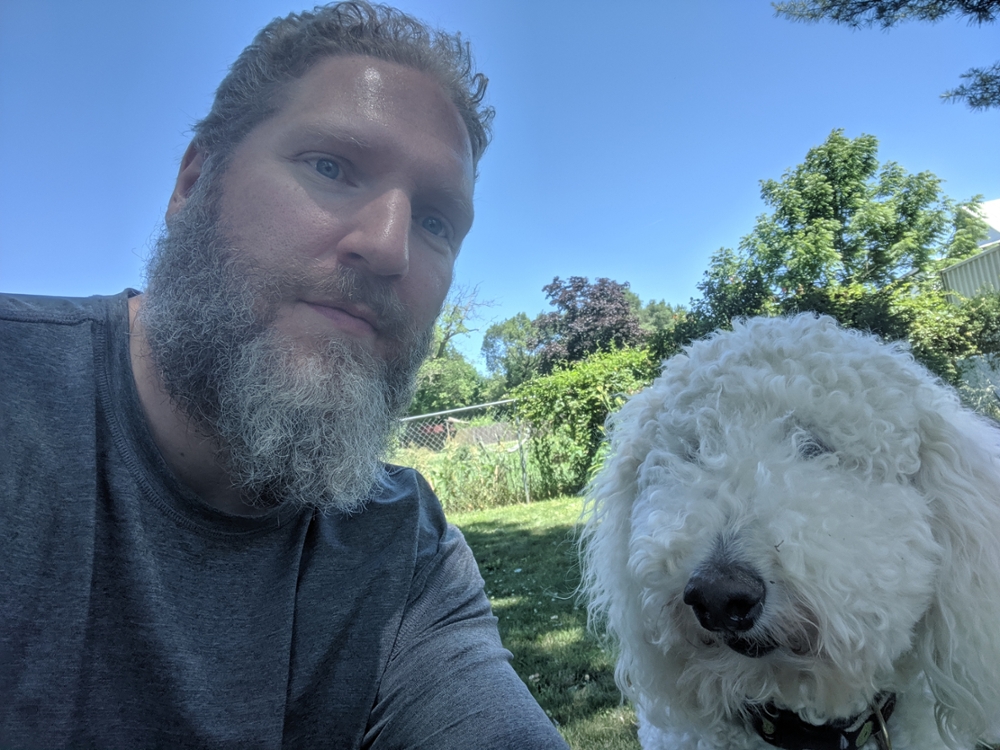 Liana Bayne ('17)
Current track/position: Liana currently serves James Madison University Libraries as an Administrative Assistant to its Dean and Associate Deans. She is also pursuing her Master of Library & Information Science (MLIS) degree online through the University of South Carolina, with a dual focus in academic libraries and in library leadership, expected December 2019.
News: One of six awardees of an ACRL Library Support Staff Scholarship with registration and a $350 travel stipend (value of $740 total) to the ACRL 2019 conference, this past April 10-13, 2019.
"The MA, and the Graduate Assistantship that I held in JMU Libraries during the program, were major factors in helping me re-align my career from working in journalism to working in academic libraries. The MA was an excellent introduction to working in academia, with its high rigor and engagement, and with its dual emphasis on excellence in both research and in writing. The cohort model really encourages relationship building and collaboration among students and between students and faculty. I've used what I've learned in the MA program to select book displays for Carrier Library, to supplement my coursework at the University of South Carolina, and to push myself to broaden my horizons of reading and discussion on current issues. Overall, the MA program was an invaluable introduction to participating in academic life and developing good scholarly habits. I'm so thankful for it – not only for the fact that I did the program, but very much so for the fellow students and the faculty who were such a big part of my experience while in the program."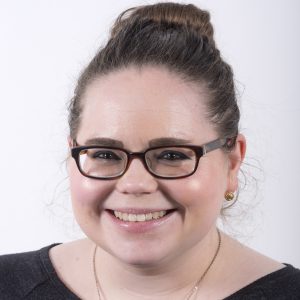 Alissa Cruz ('18)
Current track/position: Adjunct Instructor at Blue Ridge Community College (BRCC). Alissa teaches developmental, composition and intro to literature classes. 

News: BRCC awarded Alissa with the Adjunct Service Award. She received the award for her teaching and going above and beyond in services to the college. 
She's mother to Analia (5) and Aurora (2); Aurora was born when I was in the master's program. 
Alissa shared her passion for being a mother while also being a graduate student:
"I want to show people that you can still achieve much in academia. You can still follow your dreams."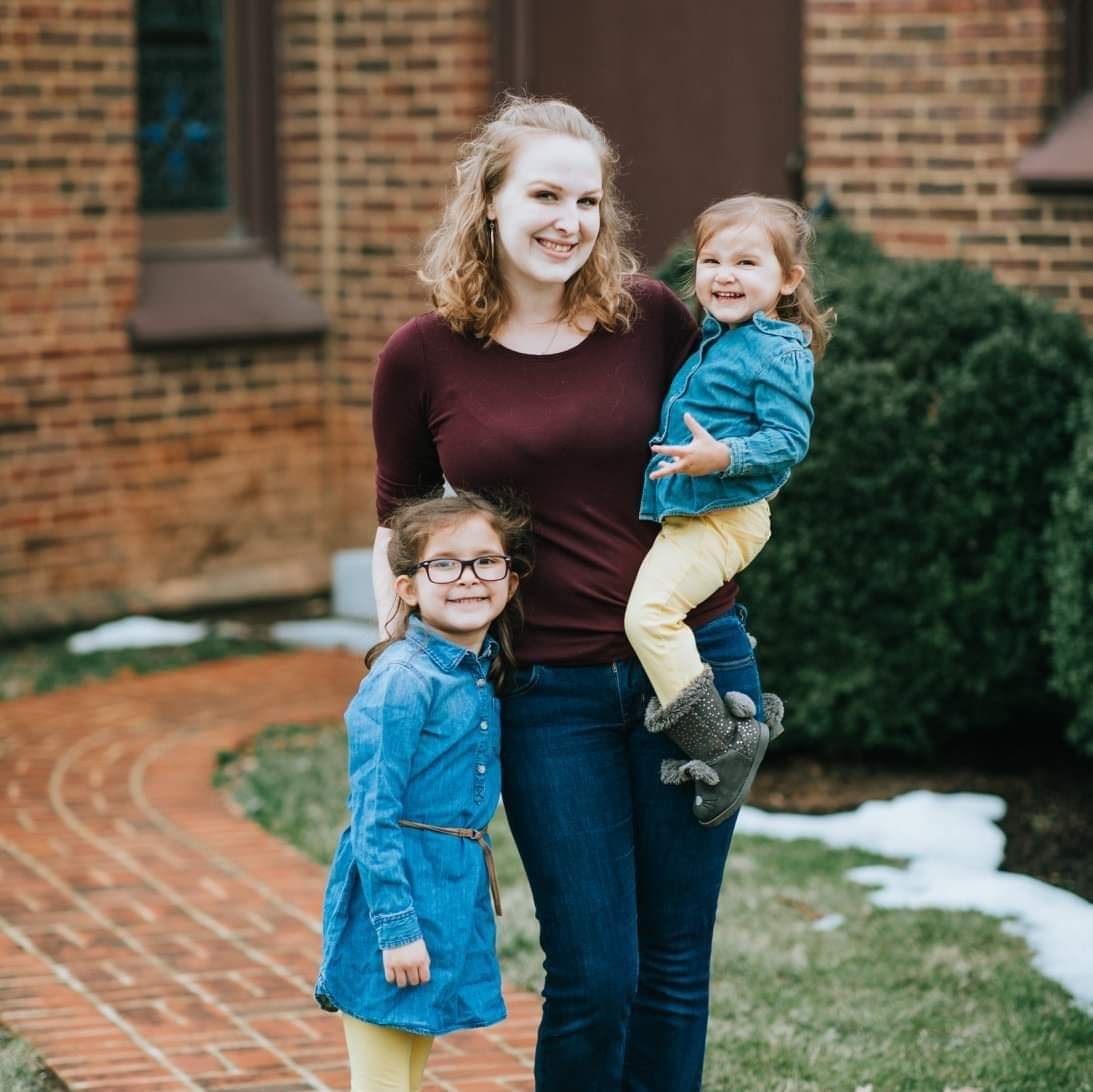 Julian Dean ('17)
Current track/position: PhD Student, Department of English at University of Notre Dame 

"Because of the MA at JMU, I am now pursuing my PhD at the University of Notre Dame--my top choice institution--where I work on Irish literature, the Irish language, and Modernism." 

"I decided to undertake the MA in English at JMU because I wanted the rigor of a masters program without giving up my full-time job. I was teaching high school in Harrisonburg and the faculty at JMU were open to me taking only one course a semester. Little did I know that each course would pull me further from public education and closer to academia. After two years, I realized that I was taking courses from individuals I wanted to emulate. I wanted to effect people through teaching and research and to do that I would need to go on to get my PhD. The faculty--particularly Dr. Godfrey, Dr. Castellano, and Dr. Rebhorn--prepared me for this through their coursework, office hours, and exceptional guidance. Go raibh míle maith agaibh, a JMU."

John Drummond ('02)
Current track/position: Academic Technology Manager at William & Mary, in the Information Technology department

"My classes, my friends, my study abroad in London, not only set the course of my intellectual life but also engendered my belief in the power of the liberal arts education and the humanistic tradition."
"I absolutely would not be where I am today if not for the education, friendships, mentors, experiences, knowledge, and spirit that I encountered studying in the JMU English department."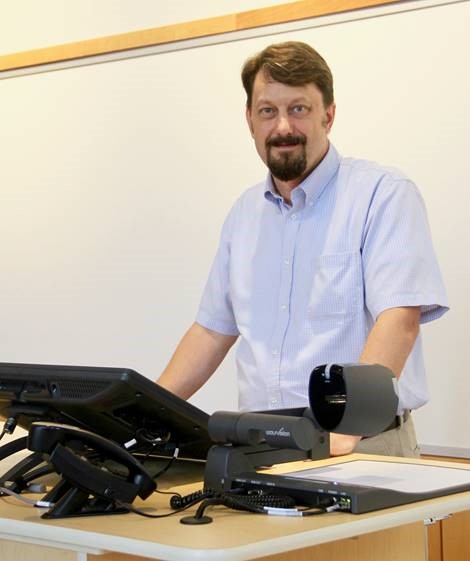 Esther Nafziger ('17)
Current track/position: Circulation Systems & Borrowing Coordinator at The Libraries at JMU & Grading Faculty for JMU's English Department 

"I completed JMU's MA in English in April 2017. The program challenged me both professionally and personally. As an older student, the first semester was difficult in that many from my cohort were coming straight from their undergraduate studies – only 2 other students were in the same boat as me coming back to graduate studies after a number of years working." 
"I have also found the faculty relationships I built during my time in the program to be long-lasting professional relationships and friendships. On a number of occasions, during the program and since my graduation, faculty have been integral in pushing my scholarship along by scaffolding me through the revise and resubmit process of scholarly essays and providing insight into the world of higher education. It often feels as though there are many loopholes or unspoken expectations in the field of English academia, and my faculty mentors at JMU have provided instruction, encouragement, and comfort in navigating this field. Again, I see this as an invaluable outcome of having attended JMU's master's program."
"I love being able to continue associating myself with the faculty and staff of the English department at JMU."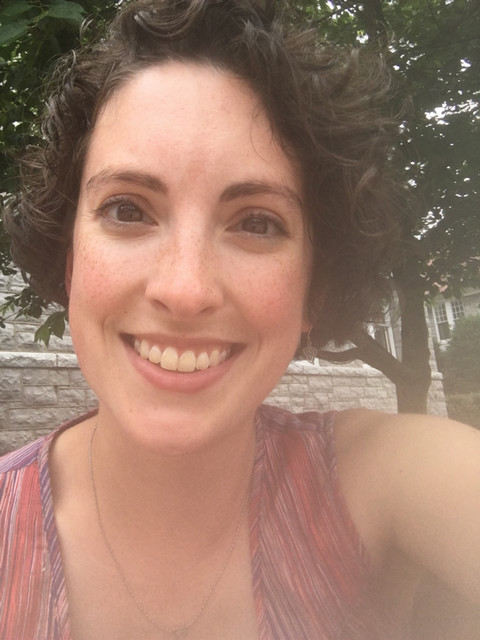 Krista Sarraf ('14)
Current track/position: Krista has entered her final semester of course work at Indiana University of Pennsylvania, where she's also the Assistant Director of the Jones White Writing Center. Beginning this fall, she plans to teach in IUP's writing program and work toward her dissertation."

"Through the MA in English at JMU, I gained confidence in my intellectual and scholarly abilities. I also gained skills that are very useful to me as a PhD student, such as the ability to read, read, read; and write, write, write. Plus, I'm not sure anyone goes through a Masters program without some personal transformation. I pursued the MA during my mid-twenties, and the experienced aided my personal growth: I developed grit ("yes, I can get through these readings") and humility ("wow, I hadn't thought to look at the text that way")."
Krista Sarraf founded a community writing program to promote creative writing and creative thinking skills among K-12 students. She also worked for a retirement home to develop a program for older adults to pursue lifelong learning classes. Then, in 2017, Krista decided to pursue my PhD in English Composition and Applied Linguistics, which drew on her experience teaching writing in university and community spaces.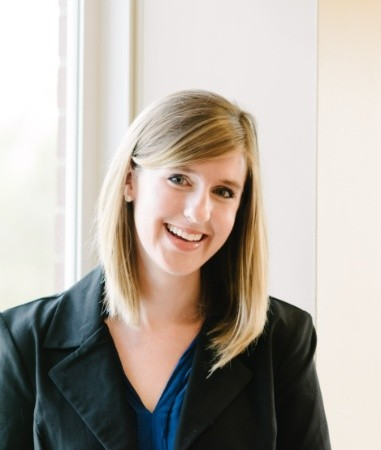 Dr. Chad Schrock ('04)
Current track/position: Associate Professor of English, Lee University

News: Dr. Chad Schrock has been selected as the winner of Lee University's 2019 Excellence in Teaching Award. Lee President Dr. Paul Conn recognized Dr. Schrock for this honor during spring commencement. 
Dr. Schrock has been at Lee University since 2010, specializing in early British literature. He regularly teaches classes such as Rhetoric and Research, Western Literature I: Ancient to Renaissance, Foundations of Literature in English, Senior Thesis, Chaucer, C. S. Lewis, and English in Christian Perspective.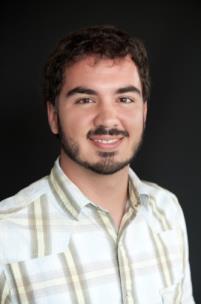 Joe Shankweiler ('12)
Current track/position: Assistant Professor at Western Kentucky University Libraries, where he serves as the Special Collections Catalog Librarian

"I gained a better understanding of the culture of academia and what it means to engage in research on the graduate level. It pushed me to set bigger goals for myself, both short and long term. It changed the way I approach and engage with literature and other written works. It also introduced me to library special collections, the world of rare books and manuscripts, descriptive bibliography, history of the book, and print culture studies (which all led me to my current field of work)."
"After completing my MA in English from JMU, I went on to earn my Master of Library Science (MLS) from Indiana University, Bloomington where I specialized in Rare Book and Manuscript Librarianship. [In my current role] I catalog books and other rare materials, I physically care for and preserve items in the collection, I work the reference desk and field most rare book-related questions, and I teach workshops to the local community on how to preserve personal books and documents."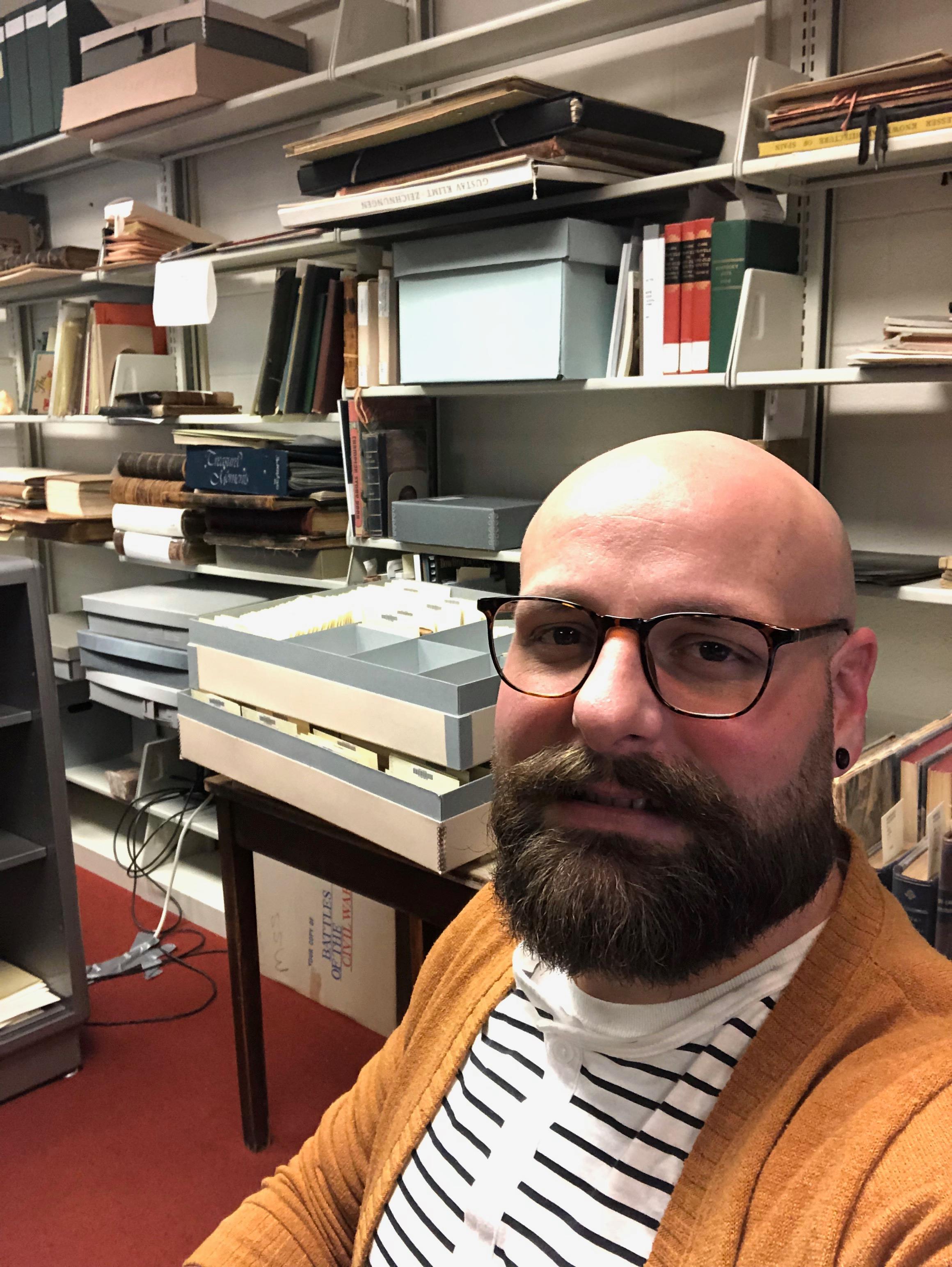 Doug Stephens ('17)
News: Doug Stephens IV (MA, '17), accepted the offer of membership at St. Edmund's College, Cambridge, for the 2019-20 year. Reading for the LLM will take the place of his third year of JD coursework. Doug will then return to Harvard Law for one final semester and receive both the JD and LLM degrees when finished!
Also pictured: Kate (also a JMU alum, MA, '15), and daughter, Maggie