English - Spring 2018 Graduate Course Offerings and Descriptions


April 16, 2019
ENG 620: Milton
Dr. Bruce Johnson
Tuesday, 6-9pm
Paradise Lost, Paradise Regained, and Samson Agonistes in detail, a survey of the prose, and an analysis of Comus and the early poetry, all with an emphasis on Milton's immersion in the events of his time. Texts: Eds. Kerrigan, Rumrich, and Fallon. The Complete Poetry and Essential Prose of John Milton; A.N. Wilson, The Life of John Milton.
ENG 668: Body Matter and Afro-Futurity
Dr. Sofia Samatar
Wednesday, 5-8pm
We want to look at African and Afro-diasporic theories of the human. We're tracing a line from 1939 to 2010. That line is a cut, a half-healed scar. We're theorizing the flesh. We're seeing what seeps. We are radical philosophers of the future.    
ENG 672: Black Sexualities Studies
Dr. Mollie Godfrey
Monday, 5-8pm
Within the field of African American studies, black sexuality has been a fraught topic—deeply troubled by stereotypes and caricatures about differently shaped black female bodies, asexual mammies and Uncle Toms, and hypersexual Jezebels and brutes. The topic also raises painful memories of white control over black bodies both during and after slavery, and of the 1965 "Moynihan Report," which controversially but influentially represented black family structures as pathological—or "diseased" in relation to "healthy" (white) family structures. In recent years, however, a growing number of scholars have begun to reconsider the rich canon of African American literature, film, and visual art that bravely explores the complicated politics of black sexuality. In particular, black feminists and queer theorists of color have argued that, while heteronormative notions of "respectability" may help to refute the surveillance and pathologizing of black bodies, alternative ways of thinking about black women, black masculinity, and queer black identities are possible. This course will explore these theorists' approaches by examining their work in relation to the literature, film, and art that inspired them. 
Department of English
Keezell Hall
MSC 1801
921 Madison Drive
Room 215
Harrisonburg, Virginia 22807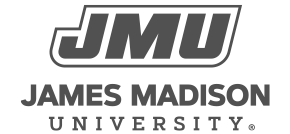 800 South Main Street
Harrisonburg, VA 22807
Contact Us