Overview
For JMU faculty and staff who use multiple-choice course evaluations, the Test Scoring Center can tabulate and print students' responses in four different report formats:
Full:

 

generates a separate report for each class
Department:

 

combines all classes into one report
Teacher:

 

combines all classes for each individual teacher
Course:

 

combines all sections for each course
Course evaluations can consist of true-false items or multiple-choice questions with no more than five choices for each question. The evaluation must be limited to 100 items. Students record their answers on scansheets designed for an Optical Mark Reader.
For each item on an evaluation, the mean response, standard deviation, and number of times each response was marked are computed. You can also request the mean and standard deviation for a block of related items.
Evaluation Forms
You can choose from one of three forms:
| | |
| --- | --- |
| Form | Size |
| F-165 | 4.25"x11" |
| F-166 | 8.5"x11" |
| F-8063 | 8.5"x11" |
Form F-2637 (10 responses per item) CANNOT be used for course evaluations.
Purchasing Scantron Sheets
Purchase your sheets from the Test Scoring Center. Bring a completed Agency Transaction Voucher (ATV) to the Student Success Center, Room 4025. Be sure that:
you fill in "139900" for the Credit Account, and "100212" for the Recovery Organization,
your Organization and Debit Account numbers are correct,
an authorized signature is on the form, and
the form number and quantity requested are correct.
To estimate the cost, call the Test Scoring Center at 568.7024 for the current prices.
Storing Scansheets
Keep scansheets in good condition. Do not fold or bend the sheets or allow them to become warped or contaminated with food or liquid paper. A manila envelope is handy for storing and carrying sheets. Larger quantities of forms can be placed in a cardboard box.
Preparing Course Evaluations
Since multiple answers cannot be processed properly, phrase questions so that students will indicate just one answer.
Have no more than 5 choices per question.
Block together questions to be evaluated as a subgroup.
Use no more than 100 questions.
Instructions for Students
Students should write the teacher's name on the scansheet where the word "Name" is printed and include the section number or class meeting time. They should leave the id area blank. (The id area on one form will be coded in later [described below] by the department).
Use a number 2 lead pencil only.
Keep marks within the boxes, erasing all stray marks.
Leave questions blank that are not applicable.
Mark only one answer per question.
Erase any stray marks in the left margin.
Avoid folding or bending the sheets.
Submitting the Sheets for Processing
One faculty or staff member from your department should have the responsibility for collecting the scansheets, filling out the Evaluation Request Form, and bringing them to the Student Success Center, Room 4025. This facilitates our job by enabling us to process all data for an entire department at one time.
Keep the sheets for each class section separate.  Use rubber bands, folders, or envelopes to keep sections separate.  Paper clips may fall off.  Do not staple scansheets.
Course sections do not need to be in order.
All sheets should be free from foreign substances, such as liquid paper.
Mark the first sheet of each section with the following 9-digit code in the id area.  Only the first sheet of each section/stack needs to have the 9-digit code.  Other sheets may have the 9-digit code, but it is not necessary.

 



| | |
| --- | --- |
| Columns | |
| 1-3 | Course Number |
| 4-6 | Section Number |
| 7-9 | Teacher Number (Assign each teacher a number for labeling purposes.) |
For example, the class for PSYC 102, section 6, teacher 9 would appear as 102006009 on the scansheet. The 4th block course for IDS 301, section 1, teacher 24 would be 301401024.
Write the code number over the columns; fill in the boxes from left to right or from top to bottom.
Sheets should all be the same form type for each department.
Sheet need to be in the same order with side-1 on top and the timing marks on the bottom.
Make copies of the Evaluation Request Form (downloadable from above link), and fill out one for each group of evaluations. Deliver the form and the scansheets to the Test Scoring Center in the Student Success Center, Room 4025.
Evaluations are not processed during exam week.
If you have any questions, call the Test Scoring Center at 568-7024.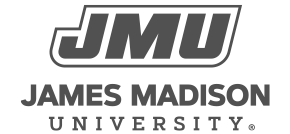 800 South Main Street
Harrisonburg, VA 22807
Contact Us