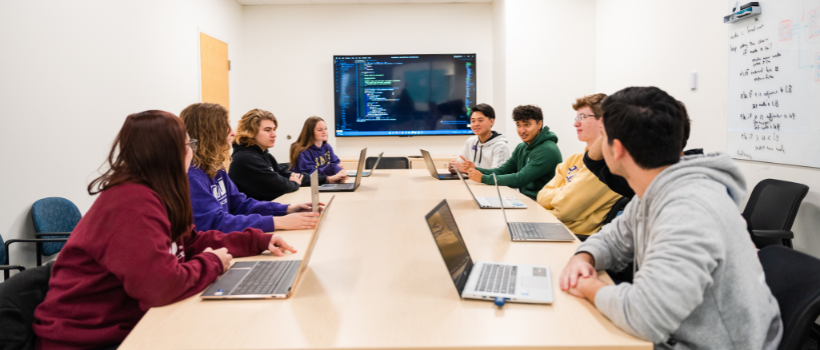 Departmental Tours Return Sep. 4th
We offer tours and class visits during the fall and spring semesters. We'll have the opportunity to schedule tours available again starting September 4, 2023
Have a question in the meantime? Email cs-outreach@jmu.edu with any inquiries!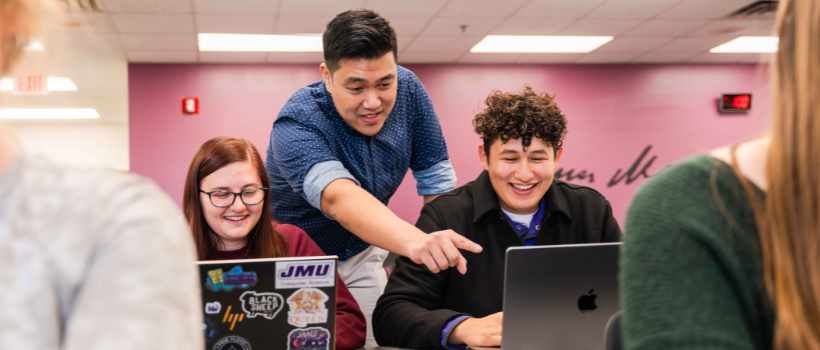 What makes us unique
We're excited for you to get to know our department! Our goal is to create a collaborative and inclusive community in which you are set up for success in computer science, your career, and your life. We strive to give you the feel of a small school with the support and resources of a large one.
When you visit, we're excited for you to see our values in action:
Small Class Sizes
Our courses are capped at 30 students per class and are taught by our full-time faculty members. We particularly value high-quality, evidence-based teaching and employ innovative instructional methods in our classrooms backed by a strong history of active research in the CS Education community. 
A Supportive Community
Our students have a strong sense of community. They regularly spend time after hours in our labs collaborating on projects and learning from each other, both peers in the classes and students across courses and years. We also have a large number of student organizations to explore both social and technical topics in Computer Science.
Student and Faculty Research
Our undergraduate students conduct research in collaboration with our faculty members. Any student may complete an Honors Project with a faculty member. Students are scaffolded into research projects via a weekly research seminar and meet up through which they learn about research projects currently underway in the department. These meetings also connect students with other students and faculty to find a good fit for research collaboration. External speakers are brought in monthly to provide additional inspiration and conversations around computing.