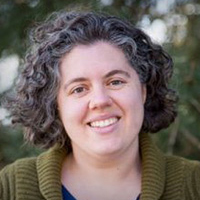 Welcome to the Department of Psychology at James Madison University! The mission of our department is to educate students in, and contribute to, the science of psychology. That means that our faculty are not only subject matter experts, but also scholars of 'best practices' in undergraduate psychology education.
We offer a wide range of innovative and student-focused learning opportunities. Students who complete this program of study are well prepared for graduate school and for careers that require a liberal arts bachelor's degree. I think the department faculty who developed this psychology major curriculum over time – and also contribute to general education and graduate study on campus -- are justly proud of their work in the classroom, and I hope you agree.
Our faculty conduct research in a wide range of topics, often inviting undergraduate students to collaborate with us. Our students and faculty contribute to international, national, and regional professional conferences, and much of our work is published in scientific journals, books and in professional newsletters. Through our research we not only create new knowledge, but also provide students with opportunities to learn about behavioral science by participating in original scientific research themselves.
Please explore our website to learn more about our programs, and if you are a JMU student, please also stop by the main office to say hello to me. I look forward to meeting as many students as possible.
Jessica Salvatore
For assistance contact ugpsyc@jmu.edu or call 540 568-6114.