Spring 2020 Employer Newsletter

Letter from the Assistant Director of Employer Engagement
Dear employers,
We hope you are staying safe and navigating the new environment we are currently in.  In the interest of public health and in light of the continually evolving COVID-19 response at JMU, the University has cancelled all events hosted on JMU's campus for the remainder of the spring semester. Our staff have also been advised to work remotely, and we are not yet sure when our team will return physically to the office. However, we will be available to assist you virtually during our regular business hours in the meantime.
In light of this shift, we are happy to work with you on hosting virtual events, posting jobs and internships, or conducting virtual interviews. 
We want to thank everyone for their time and commitment to recruiting at JMU thus far this year. We understand the energy and dedication that goes into creating an effective recruiting strategy and in some cases, (having to shift your strategy to a virtual one) and we sincerely appreciate all that you do.
Lastly, I would like to invite you to save the date our Employer Drive-In Conference on Thursday, August 13, 2020. You can expect to connect with faculty, learn from each other, and meet our team. We would love to see both returning recruiters as well as new ones.
Please don't hesitate to reach out with any questions, as our Employer Services Team is ready to help with your recruiting efforts.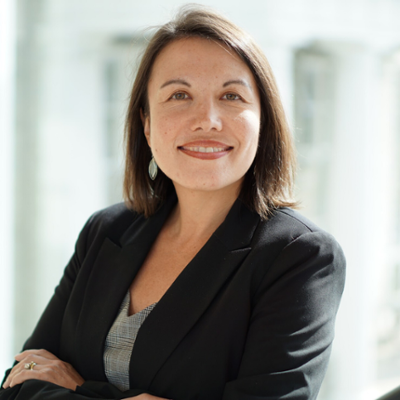 Thank you,
Laura Hickerson, she/her/hers
Assistant Director of Employer Engagment

Our Tips on Virtual Recruiting
1. Post your virtual opportunities.
When posting a position that allows remote workers, we recommend including language stating this in your position description as well. This will allow students to find positions using a keyword search.
2. Interview your student candidates virtually.
By holding virtual interviews, you can continue to use our services and interview our students. Just as if you were holding on-campus interviews, you can collect applicants and manage interview sign ups using Handshake's Preselect to Alternate model.
3. List your virtual events in Handshake.
When you list your virtual event in Handshake, we can help promote it to students, enabling you to track RSVPs as students sign up and then to follow up with them after the event. Visit Handshake's Help Center article on Hosting Virtual Events.
3. Broaden your applicant pool.
Expand your digital outreach efforts to qualified candidates in new regions without having to travel to them. One of the key benefits of digital outreach can be reaching a wider network of talent.  
4. Visit Going Digital.
Handshake has created Going Digital, a new resource center to help you navigate virtual recruiting this challenging time. You'll find information and resources on how to transition your hiring efforts from in-person to virtual.
What about Summer Internships?
During this time of uncertainty and ever-evolving changes, there has been much discussion about summer internships.  
According to a NACE survey, many companies are taking a wait-and-see approach in deciding how to handle their summer internships. Last week, 90.5% of employers were moving ahead as planned. That figure is now down to 85%. The 13% who indicated "Other" are mostly conveying that they are exploring virtual options and will decide what to do soon. We understand the situation can change quickly and ask that you keep us informed. 
We recommend shifting your summer internships to remote internships, in order to keep students engaged with your company and have less disruption in the work you had planned for the summer. Gallup's "COVID-19 Has My Teams Working Remotely: A Guide for Leaders" article describes how you can prepare to efficiently manage remote workers.  
We are here to help both employers and students navigate these ever changing situations.  
If your organization determines your summer internship program will be cancelled due to public health and safety regulations regarding COVID-19, please reach out to us at handshake@jmu.edu, so we can best assist students in taking steps to seek out other options.
Thanks for becoming our partner, Save the Children!
Save the Children joined our UCC Partners Program this year and is our first nonprofit partner.
We invite your organization to join the program in order to strengthen our collaboration and ensure the success of your recruiting efforts at James Madison University, while enhancing opportunities for our students and alumni.
Congratulations, Angelina!
Thank you to Angelina Benedetti-Flores, our Employer Services Graduate Assistant, for working in University Career Center the past two years. Angelina will soon be a Double Duke. She earned her B.A. in Communication Studies with a concentration in Advocacy and will earn her M.A. in Communication and Advocacy at the end of this semester. Angelina has plans to work with City Year after graduation.
We wish Angelina all the best on her future endeavors!
CareerTREK Program
Chippenham Hospital and St. Mary's Hospital CareerTREK
On Martin Luther King Day, 26 students from JMU's health services administration program had the opportunity to visit two Richmond-area hospitals, as part of our CareerTREK program. Students toured the facilities and engaged with hospital leadership. Both hospitals offered valuable insights and an opportunity for the students to compare for-profit and not-for-profit hospitals.
Fairfax-Falls Church Community Services Board CareerTREK
On February 28, University Career Center partnered with the Fairfax-Falls Church Community Services Board to take students interested in behavioral health careers on a CareerTREK. We started our journey at the Fairfax County Government Center and learned about the wide variety of positions available within the Fairfax County government from a number of staff. After having lunch in the Fairfax Government Center cafeteria, we headed to the Merrifield Center, which was a beautiful facility dedicated to mental health for children and adults. We participated in a comprehensive tour and enjoyed meeting and asking questions of staff there. Our day ended with a cookie reception and informal networking.
If you'd like to host a CareerTREK at your company or organization for the fall semester, please contact Laura Hickerson at hickerly@jmu.edu. We would love to brainstorm possibilities with you!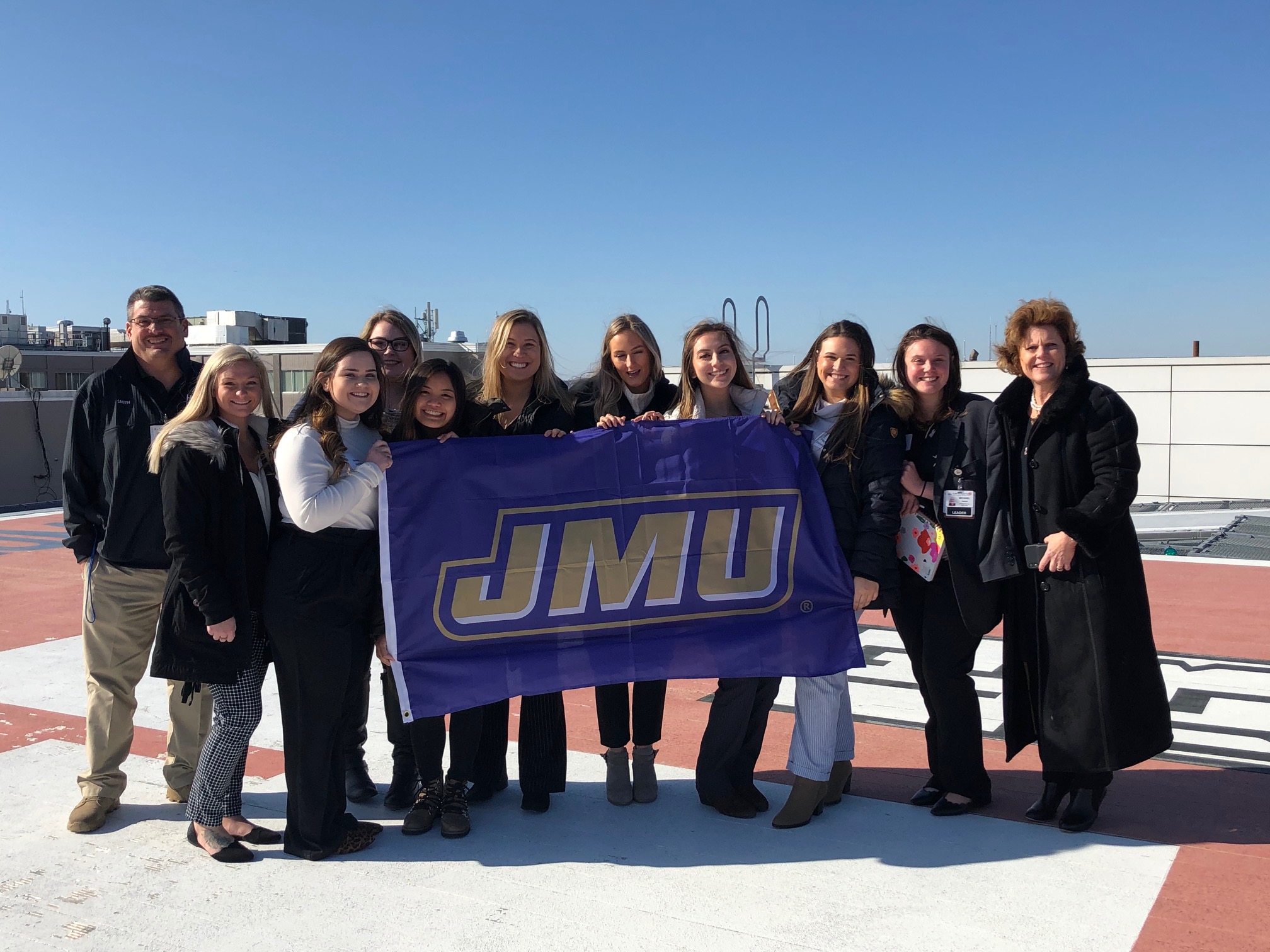 Campus-Wide Career Fair
The Campus-Wide Career Fair was a full house, thanks to all of the great representatives who attended. We had 80 different organizations represented on each day! We had 571 students attend on Day 1 and 858 on Day 2, representing 61 different undergraduate and graduate programs. Mark you calendars for our fall fair on September 29 and 30—we look forward to your participation!
CISE Career & Internship Fair
We had another wonderful group of employers attend our Spring CISE Career & Internship Fair. We welcomed 41 companies employers and just over 100 representatives. We were excited to have over 300 students attend throughout the day from Computer Science, Engineering, Geographic Science, Intelligence Analysis, Integrated Science and Technology, Computer Information Systems and a few other programs around campus. Thanks for helping make this event a success! We hope to see you at the fall fair!
Practice Interview Event
Thank you to ALKU, George's Inc, Intuit, and ScribeAmerica for participating and serving as practice interviewers for our Practice Interview Event (PIE) this past Wednesday, March 25. Over 30 students signed up to participate, while under 20 had scheduled virtual practice interviews. We appreciated the employers' flexibility, as we had to move this event from in-person to virtual in less than 2 weeks from the event date. Thank you again for your dedication to helping our students improve upon their interviewing skills.
On-Campus Recruiting Requests & Career Fair Registrations Open
May 1, 2020, 8am
Employer Drive-In Conference
Thursday, August 13,2020
On-Campus Interview Season Begins
September 10, 2020
CISE Career & Internship Fair
September 16, 2020
Campus-Wide Career Fair
September 29 and 30, 2020
Practice Interview Event
October 28, 2020
No On-Campus Interviews
September 29, 2020
October 22, 2020
October 23, 2020
November 20 - 30, 2020
3 Room Max On-Campus Interviews
September 17, 2020
September 30, 2020
October 1, 2020
On-Campus Interview Season Ends
December 4, 2020