Career Center: Fall 2020 Employer Newsletter
Letter from the Assistant Director for Employer Relations
Greetings from Harrisonburg! I can't believe November is here. For me, this has felt like both the fastest and longest year thus far. 2020 has brought many challenges and we have had to juggle multiple changes at work as well as in general life. The shift from working from home to a hybrid model has created challenges as well as opportunities for our team. 
This fall, we accomplished the following:
We shifted our Employer Drive-in conference to a virtual format.
We offered virtual career fairs for the first time
We assisted with employer-hosted events to a virtual space.
We converted "on-campus" interviews to a virtual format.
We hosted our Practice Interview Program (PIE) virtually.
We created a new virtual workshop series for employers & students called Timely Topics.
We restarted our Student Advisory Board.
I am proud of the shifts we made to ensure students were still able to engage with employers, and we applaud your flexibility in trying new modes of connecting with students. We are all learning together and trying new and different ways to create meaningful opportunities for our students. Our students have been extremely resilient as well with changes to their classes from in person to virtual as well as moving forward with the shifts in how they must job search during this time. Our team is working hard to provide them with the resources and services they need to be successful.  
This newsletter contains information about our upcoming spring events that we hope you will take advantage of. Our University Career Center team greatly values the relationships we have with you, and looks forward to working together. 
Do you have an idea for the spring semester that you'd like to try? We are always looking for creative ways to connect students and employers. Please don't hesitate to reach out. I'd love to talk with you and brainstorm how we can work together.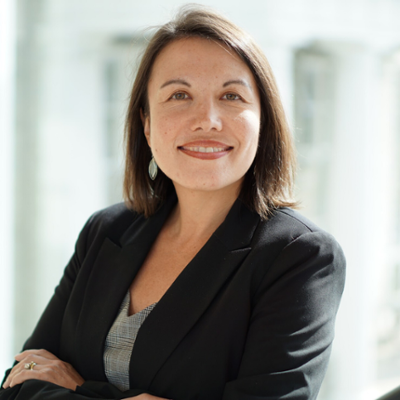 Take care,
Laura Hickerson, she/her/hers
Assistant Director for Employer Relations
Employer Virtual Conference
On Thursday, August 13, 2020, we virtually welcomed representatives from a diverse range of industries to our annual employer conference, with 85 employer registrations. However, we held this event as a virtual conference for the first time this year, as our conference is normally a drive-in conference. 
The conference was a great day of information sharing, learning, and networking. Virtual sessions included Recruiting Best Practices, Promotion Best Practices, Faculty Panel, and breakout sessions on recruiting from the various colleges at JMU—including Recruiting College of Business Students.
We will host another employer conference again next summer and hope to see you there!
Diversity Recruiting Webinar
We started the fall recruiting season with a two-part conversation on Diversity Recruiting at James Madison University. We hosted the #JMUDiversityRecruiting tweet chat on our Twitter account, followed by a webinar to discuss diversity recruiting. Check out out the chat archive and webinar recording if you missed the conversation.
If you have a topic you would like to discuss and/or co-host a tweet chat on, email Morgan Vega Gomez, our Communication and Marketing Coordinator, at vegagome@jmu.edu.
Virtual Campus-Wide Career Fair
This fall, we held our first virtual Campus Wide Career Fair on the new Handshake virtual fair platform.  Our usual two-day event was offered in a one-day format to accommodate the change to a virtual space. We were happy to have 1,077 total student registrations and 84 participating employers. 
Employers offered 1:1 ten-minute sessions with students, as well as group sessions throughout the 11am-3pm time frame. Having to register in advance for the 1:1s and group sessions was different for our students; however, they quickly adapted and learned how the new virtual fair format worked.
All of the spring 2021 career fairs will be virtual using the same Handshake platform. We hope that, come spring, both employers and students will be more comfortable with the functionality and processes with virtual fairs and that we will have even more student engagement. The Spring 2021 Campus Wide Career Fair will move back to a two-day format, and we are grouping employers by industry to focus the event. If you would like to attend both dates, you are welcome to do so. Students are encouraged to research the companies attending beforehand and register with the employers they would like to interact with in group or 1:1 sessions. The two day fair is open to all majors and promoted to all JMU students. For more information, please check out our Campus Wide Career Fair page.
CISE Career & Internship Fair
The Virtual College of Integrated Science and Engineering (CISE) Career & Internship Fair was our largest event yet! In collaboration with CISE staff, we welcomed 168 employer representatives from a total of 58 companies. Over 500 students from our targeted major groups attended this event.
Practice Interview Event
On October 28, 2020, 10 organizations offered their time to give JMU students interview practice and feedback on their interviewing skills, without the pressure of a job on the line. Over 60 students applied to participate on Handshake.
Timely Topics
Thank you to Deloitte, Insight Global, Chesapeake Police Department, The Barry Robinson Center, Genworth, and PB Mares for participating in our Timely Topics virtual series this semester on Wednesdays at 3pm. They have shared great insights on their industries and helpful tips on how to prepare for virtual events such as career fairs and interviews.  It's great to still have opportunities to connect students and employers even though in person options are limited at this time. 
If you'd like to be considered for a future Timely Topics presentation, please contact Laura Hickerson at hickerly@jmu.edu.
Microinternships
Looking for creative ways to engage with students? Have you considered microinternships? Microinternships are short-term paid, professional assignments for students. Check out how you can get involved with microinternships through the Parker Dewey platform.
On-Campus Recruiting Requests & Career Fair Registrations Open

November 2, 2020
On-Campus Interview Season Begins

February 10, 2021
No On-Campus Interviews
February 17, 2021
March 12, 2021
April 8, 2021
On-Campus Interview Season Ends

April 21, 2021
Virtual Practice Interview Event
TBD
CISE Virtual Career & Internship Fair

February 9, 2021
Virtual Campus-Wide Career Fair:
Government, Non-profit & Liberal Arts Industries
February 16, 2021
Virtual Campus-Wide Career Fair:
Business, Health, Sciences & Arts Industries
February 24, 2021
Hart School Virtual Career Fair

March 3, 2021