Fall 2019 Employer Newsletter

Letter from the Assistant Director of Employer Engagement
Happy fall, employers!
It is finally cooling off a little in Harrisonburg and starting to feel like October. Students have settled into their class schedules and our staff has been working hard to coordinate and promote recruiting events while getting students ready for their internship/job searches and interviews.
I am happy to be starting my second year in University Career Center as the Assistant Director of Employer Engagement. I learned a great deal last year and have set some new priorities for this year. I have enjoyed getting to know existing employers that have been recruiting for many years as well as reaching out to new companies and organizations and getting them involved in recruiting at JMU. We feel very fortunate to have so many wonderful companies wanting to connect with JMU students. 
It has been a busy semester and we have enjoyed seeing many of you here on campus so far either for our Employer Drive-in Conference, InterivewPREP, numerous career fairs, information tables or sessions, and of course on-campus interviews. If you haven't been here yet, our on-campus interview season for fall continues through November 21. Not quite ready yet to conduct interviews?  Consider coming in the spring semester. The spring recruiting season reservations open on November 1st and you can make those requests in Handshake. Interview room requests are accepted on a first come, first serve basis, and it is recommended to make your requests early to get a date that will work best for your team. Students enjoy having interviews here, as it is so convenient for them to not have to leave campus or disrupt their class schedule by having to travel for an interview. 
We have a terrific staff in Employer Services that are here to help you reach your recruiting goals. The Employer Services team greatly values our relationships with you. Please don't hesitate to reach out to me, if you have any questions, concerns or suggestions about Employer Services at JMU.
Thank you,

Laura Hickerson, she/her/hers
Assistant Director of Employer Engagment

 

 
Career Closet
On September 17 and 18, we had 310 students participate in the JMU Career Closet, and 918 items were provided for them. Students could choose up to one complete outfit (jacket, pants, skirt, shirt, shoes tie, accessory). All items were donated by JMU faculty, staff, or community members. If you'd like to make a donation to the Career Closet, you can send gently used items to: 
JMU Off-Campus Life, Festival Conference & Student Center, MSC 4214
1301 Carrier Drive Harrisonburg, VA 22807
You can also bring your items with you when you come to campus for on-campus interviews and recruiting events, and we'll make sure they get to the correct place.
JCPenney Suit-Up Event
Over 200 students attended our third JCPenney Suit-Up Event on Sunday, September 22. Students received up to 60% off career apparel and accessories, as well as refreshments and Sephora giveaways. We partner with JCPenney each semester so that our students can learn about and purchase professional attire at a major discount, just in time for our Campus-Wide Career Fair.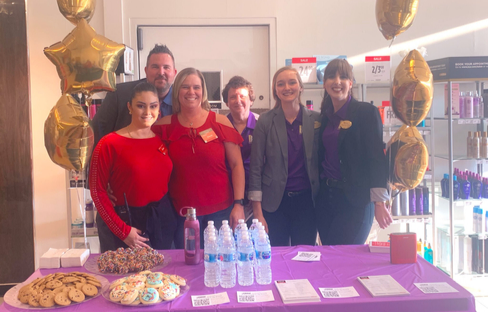 Employer Drive-In Conference
On Thursday, August 15, University Career Center welcomed 49 employer representatives from 38 different companies to our Employer Drive-in Conference, held at Hotel Madison. The theme this year was Recruiting within the Community and Culture of JMU. It was a great day of information sharing, learning, and networking. Participants heard from a faculty panel, who shared what students are looking for from employers and how recruiters can better connect with them. We had seven faculty panelists from across colleges on campus participate in the panel.  
Some employer participants took part in a tour of our interview center to learn about where to park while on campus for on-campus interviewing and to get a peek at our space if they had not been here before. Tours of Hotel Madison were also offered for attendees who wanted to see more of the hotel.  
The afternoon consisted of roundtable discussions on timely topics and a panel discussion on how to navigate ethical and diverse recruiting on campus. Cathleen Welsh from the Flora Pettit law firm in Harrisonburg provided wonderful information along with our University Career Center Connectors who serve as liaisons to specific populations on campus. Their panel was thought-provoking and informative.
We will host an Employer Drive-in Conference again next year and hope to see you there!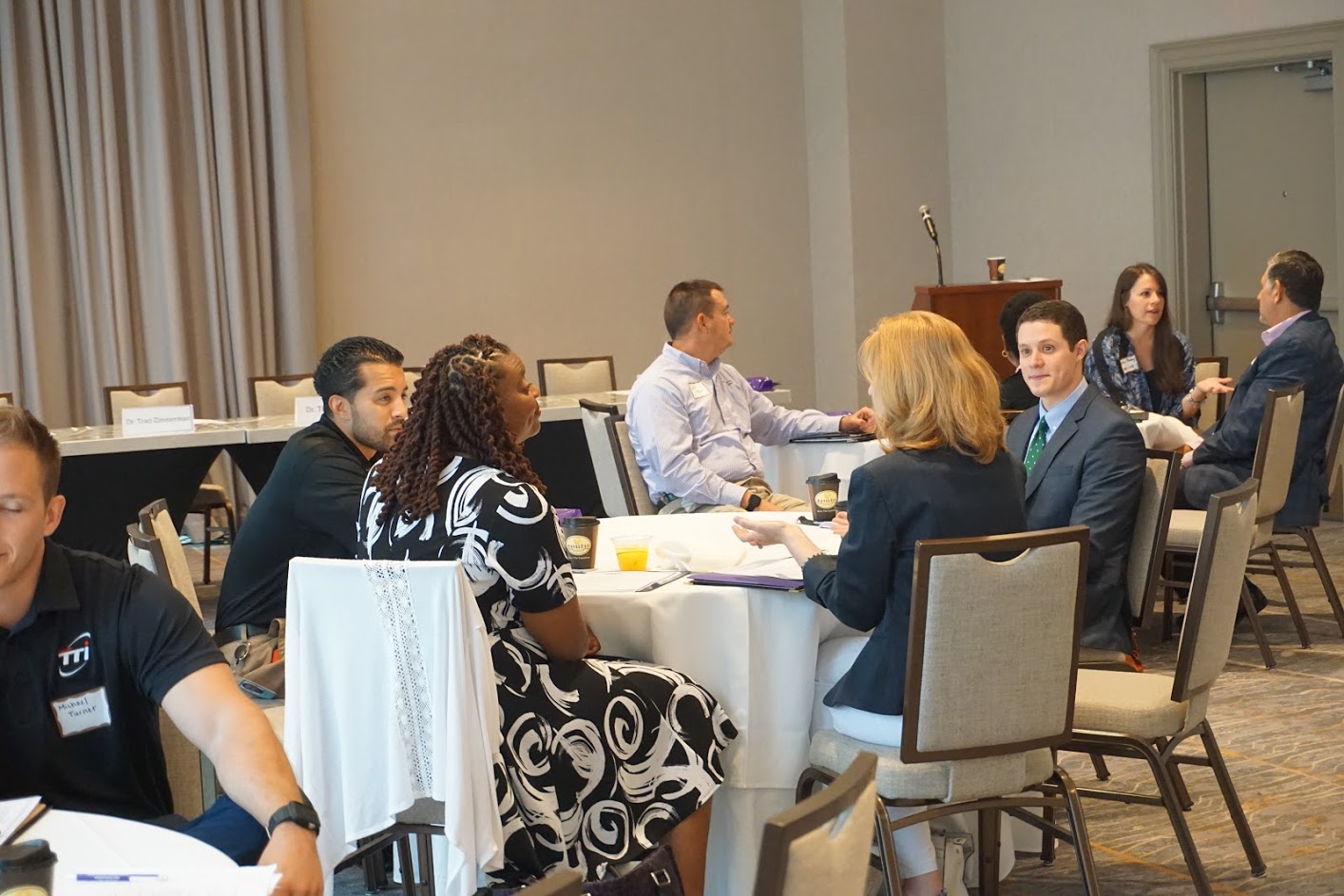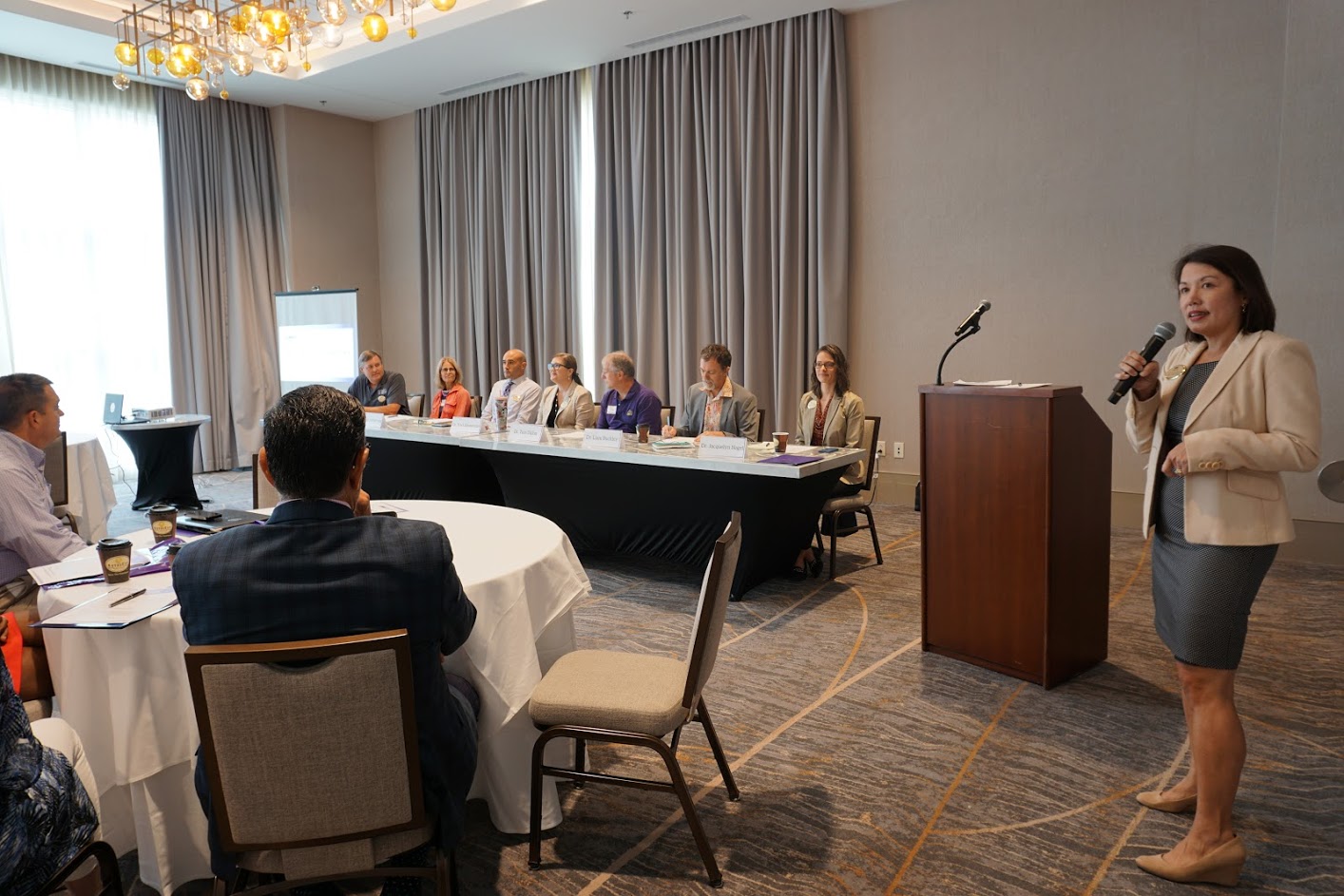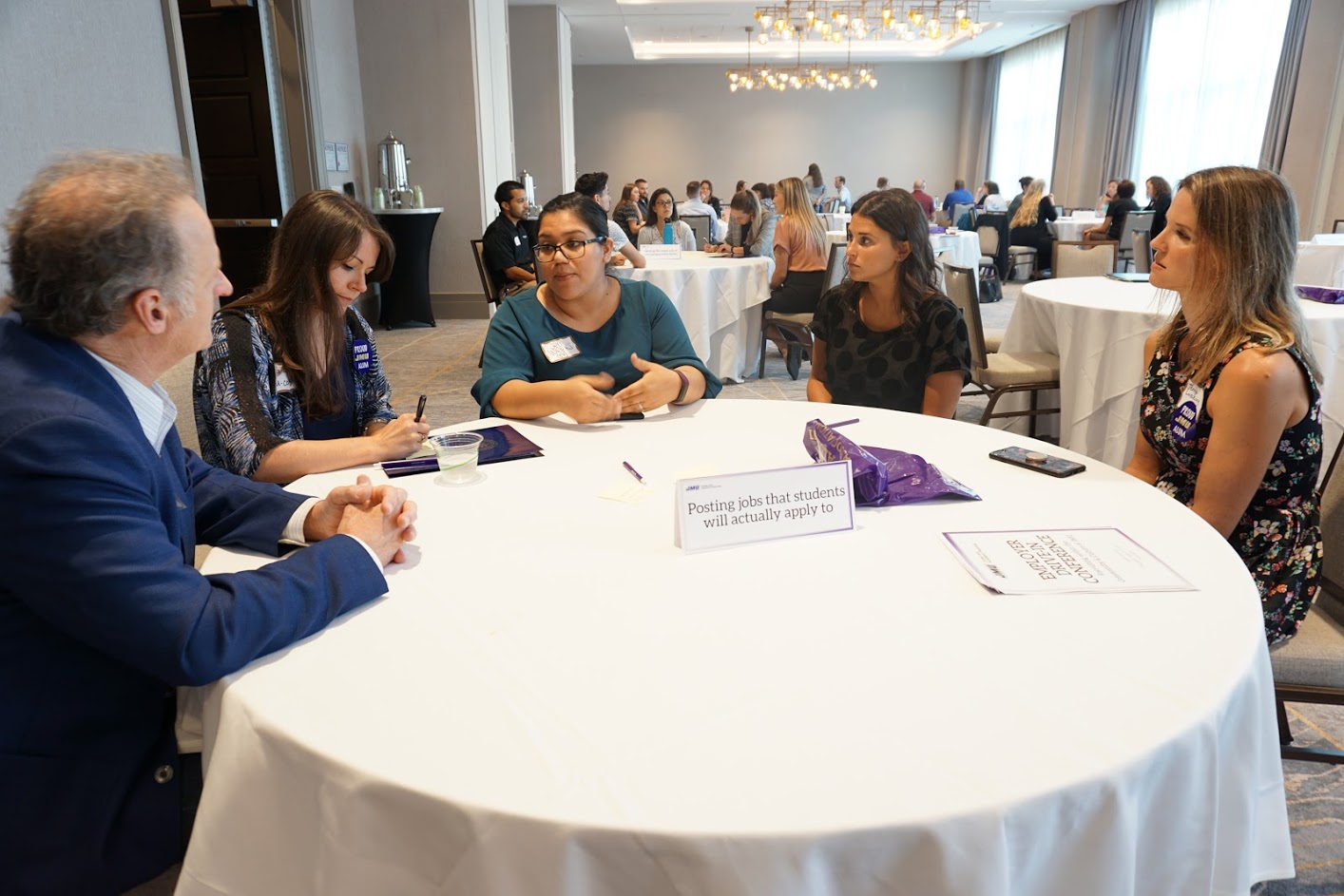 Campus-Wide Career Fair
Our Campus-Wide Career Fair spanned two days, with 82 unique organizations in attendance each day, 212 individual employer representatives in attendance on Day One, and 166 employer representatives on Day Two. We saw a total of 1646 students in attendance, with 739 on Day One and 907 on Day Two; 209 students attended both days.
CISE Career & Internship Fair
The College of Integrated Science and Engineering (CISE) Career & Internship Fair was our largest event yet! In collaboration with CISE staff, we welcomed 168 employer representatives from a total of 58 companies. Over 500 students from our targeted major groups attended this event.
InterviewPREP
On September 10, ten employer representatives offered their time to give JMU students interview practice and feedback on their interviewing skills, without the pressure of a job on the line.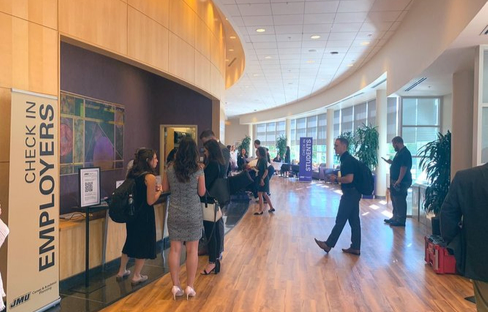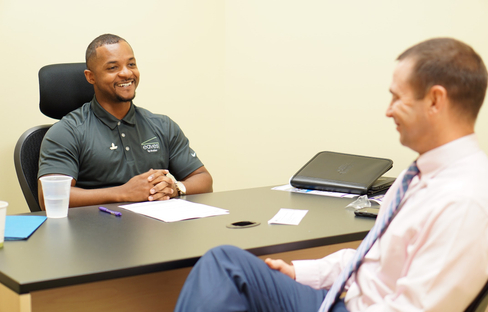 On-Campus Recruiting Requests & Career Fair Registrations Open

November 1, 2019
Hart School Career Fair

February 5, 2020
CISE Career & Internship Fair

February 11, 2020
Campus-Wide Career Fair
February 18 and 19, 2020
Teacher Recruitment Day
March 17, 2020
Practice Interview Event
March 25, 2020
On-Campus Interview Season Begins

February 6, 2020
No On-Campus Interviews
February 18, 2020
March 6, 2020
March 9-13, 2020
March 16, 2020
March 25, 2020
3 Room Max On-Campus Interviews

February 12, 2020
February 19, 2020
February 20, 2020
On-Campus Interview Season Ends

April 22, 2020