Visual and performing arts at JMU are all about creating artists for the real world. Learn more about arts admissions at www.jmu.edu/arts/admissions.
At JMU our visual and performing arts students are trained in traditional practices and new approaches and technologies.
Our graduates shine because they receive excellent artistic training and also learn to leverage artistic expression and creative thinking.
Highlights
Our students learn a variety of skills transferable to any and all careers: critical thinking, discipline, team-building, communication, innovation, creativity, empathy, self-reflection and citizenship.
Entrepreneurial opportunities and student research are cultivated in all three schools. Examples include the student-run Studio Theatre and ArtWorks gallery, student-produced music series in a local retirement community, and undergraduate research grants for cutting edge projects.
All of our students work in state-of-the-art facilities.

 

Our

 

Forbes Center for the Performing Arts, the region's premier performance facility, houses five beautiful performance venues specifically designed for student, faculty and guest performances. Art exhibitions take place at a variety of galleries on campus, showcasing the work of freshmen through seasoned professionals.
All CVPA guest artists engage with our students in master classes or other curricular enhancements. Recent visits include Patti LuPone, Julian Sands, the Milk Carton Kids, The Kings Singers, Doug Varone, Ailey II, Jefferson Pinder, and John Bielenberg.
Our students are engaged in cross-disciplinary learning. The Madison Art Collection and the Institute for Visual Studies offer internships and classes of interest to a variety of majors. Partnerships include engineers working with designers and entrepreneurs.
Arts students can take advantage of a variety of

 

study abroad activities. Programs include traditional full-semester programs in London (Theatre) or Florence (Art), as well as shorter, specialized opportunities like Opera in Freiburg, Germany, Architectural Design in Japan or Dance projects at an orphanage in Russia.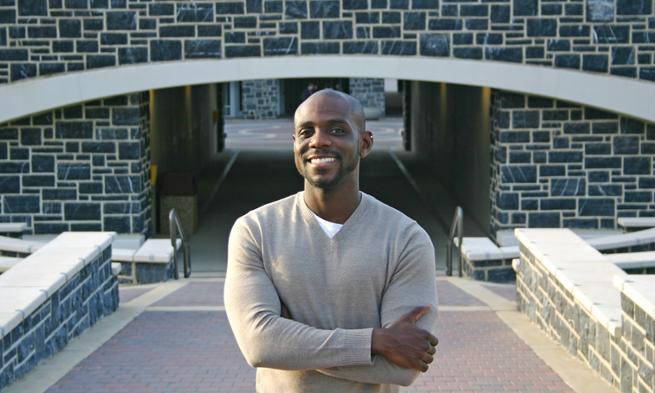 'JMU's School of Music wasn't just about the music. The JMU experience is about growing. It's about surviving growing pains and being at a school that gives you the freedom to have growing pains.'
— Omar Thomas ('06), Assistant Professor for Boston's Berklee College of Music