The JMU Pre-Physician Assistant minor has a history of getting students ready for bright careers.
For nearly 50 years, PAs have been part of the healthcare team. PAs perform a comprehensive range of medical duties, from primary care to assisting in major surgery. PAs are educated at the graduate level and practice in every medical and surgical setting and specialty. Throughout their training, PAs complete more than 2,000 hours of clinical rotations in family medicine, internal medicine, obstetrics and gynecology, pediatrics, general surgery, emergency medicine, and psychiatry. Their role requires them to address complex problems and review information so they can evaluate options and implement solutions.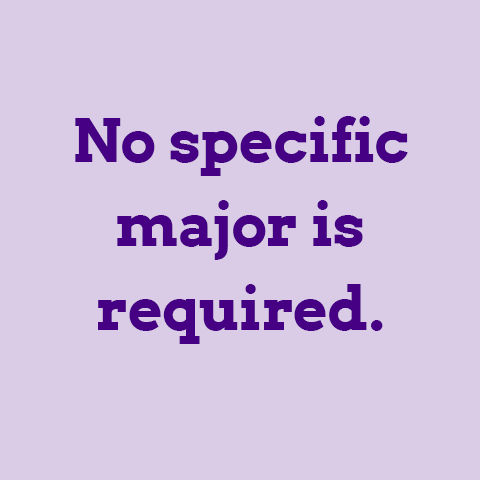 Our Pre-Professional Health Advising is here to help with questions about the minor in Pre-Physicial Assistant.
Declaring the Minor
Incoming First year and transfer students can declare pre-physician assistant upon entry to the university. Declaring the minor after initial enrollment can be done in MyMadison. Declaration requests from current students will be reviewed and ultimately approved by PPH Advising.
Progressing in the Minor
Once students have completed 12 hours of biology or chemistry (BC) coursework, they become subject to twice yearly review of their academic progress. Performance queries will be conducted after summer and fall semester grades are posted. If the review indicates successful progress (meeting the standard of a 3.00 cumulative GPA and a 2.70 BC GPA), they will be invited to formal advising activities. Topics include learning about different PA programs and discussing fulfillment of non-academic requirements and recommendations (shadowing, volunteering, research, leadership). Assuming continued progress, students planning for the applicant stage (typically spring of the junior or senior year) are invited to participate in application planning seminars.
Pre-PA students who fall below the standard of a 3.00 cumulative GPA and a 2.70 BC GPA are at high risk of not being admitted to a PA program. Targeted advising for these students focuses on strengthening academic skills as well as career exploration. If a student falls below the standard in a subsequent performance review, they will be administratively dropped from the pre-PA minor. This action will not impede a student from applying to PA programs, nor will it have an impact on a student's degree program as the pre-PA program is not a major.
Students who wish to re-enter the Pre-Physician Assistant minor may do so as long as they meet the GPA standards.
Additional Information
Pre-professional health programs do not ensure that all prerequisites for admission to health professions schools are met. Students should inquire with schools of interest, including JMU, to confirm details of admission requirements.