Graduate Research and Innovation Fund (14445)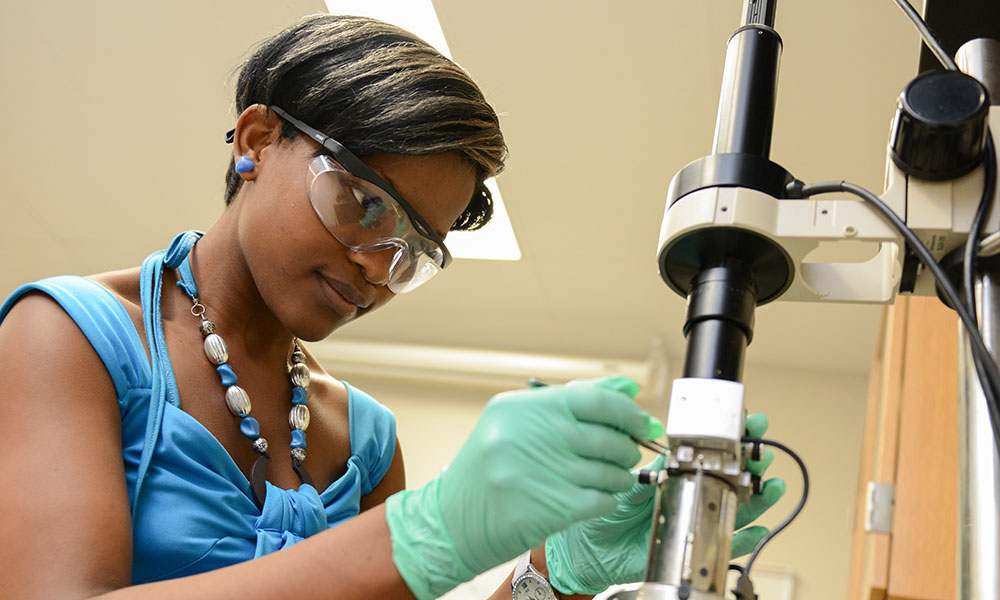 Research and creative activity is an essential component of the educational experience of graduate students, often taking the form of a master's thesis or doctoral dissertation. Graduate education provides students with the opportunity to create and implement projects of their own design. These projects are intentionally growth experiences. We need to encourage students to solve problems in new and creative ways. We need to help them implement their dreams. There are often costs associated with implementing creative projects. You can reduce the financial barriers for our students, broadening the range of projects that can be completed by students. Help our students implement their great ideas, by funding projects that require supplies, equipment, travel, and/or other essential expenses.
Meet Katherine Skiff

Katherine Skiff, a Doctor of Nursing Practice student, applied for the Global Opportunity Scholarship to enhance her knowledge and experience with international medicine by studying abroad. Without the financial support provided by the scholarship, Skiff would have missed the life-changing opportunity to impact children in rural areas of Tanzania. As a combination of both research and practice, the study abroad trip fulfills Skiff's desire to build bridges in healthcare with underserved populations in Africa.