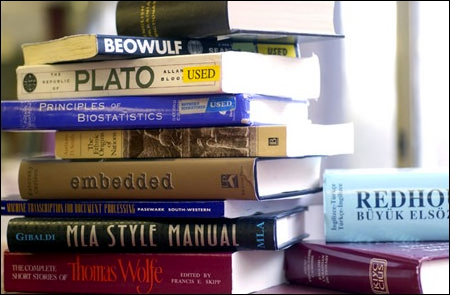 Contact Us:
Please Include Everything
Incomplete adoption information slows the ordering process and can contribute to late textbook arrivals and unprepared students. Please be sure to include all of the follow information in your adoption request:
Course Abbreviation (ACTG, BIO, GENG, etc.)
Course Number
Section Number
Author
Title
Edition
ISBN
Estimated enrollment
Indicate "Required" or "Recommended"
Indicate if "No Text Is Required"
Any required course packs*
Any required school supplies
Any recommended software
Any other books or materials you would like us to make available
Whether or not you would like a digital version of the textbook made available
*Please submit your course pack order directly to the Main Copy Center: 568-2942.
Help Yourself and Your Students: Submit Your Adoptions Early
When you submit your textbook orders early you give the JMU Bookstore the information and the time we need to:
Reduce or eliminate out-of-stock situations
Correct publisher errors
Alert you to out-of-print titles and edition changes
Buy back more books from students for your class
Order more used books (when available) for your class
Choose the Way that's Best for You
There are many ways to submit your textbook adoptions. Choose the one that's best for you: