Educational Technology - Online (M.Ed.)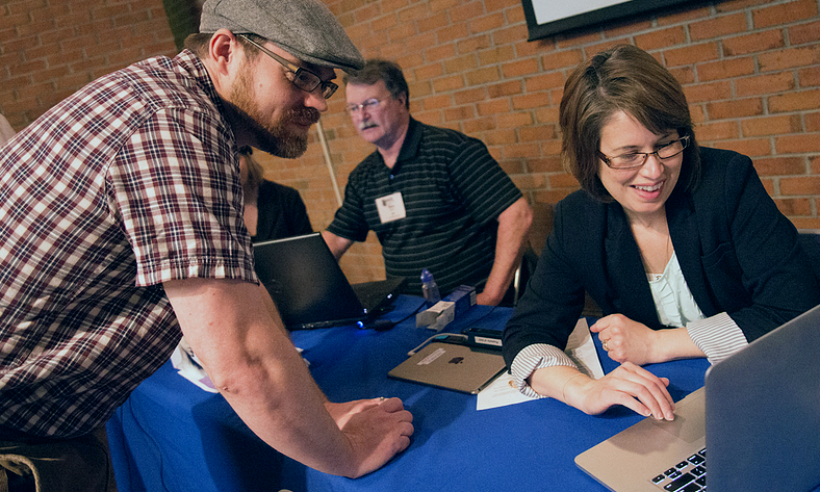 We provide candidates with opportunities to explore and research emerging technologies for learning.
Description of Program
The Master of Education degree (M.Ed.) with a concentration in educational technology serves students who work in, or who intend to pursue careers in K12, higher education, business, industry, government and consulting. The program provides candidates with opportunities to explore and research emerging technologies for learning. Candidates in the program will discover effective ways to integrate these technologies in their chosen professional settings. Graduates will possess a broad and deep understanding of the practice of educational design and technology. 
Candidates will demonstrate the knowledge, skills and dispositions to:
Apply foundational knowledge and skills to the collaborative design and use of content, pedagogy and instructional technologies.

Create conditions for learning by applying theories (e.g. learning theories, curriculum theory and communications theories) to authentic scenarios involving diverse populations.

Use modern technologies, and techniques (e.g. collaborative teamwork and rapid prototyping) to design and develop learning materials, media and environments that promote near and far transfer of content knowledge.

Design and develop a strategic vision and plan for the implementation, management and evaluation of educational technologies, programs and systems.

Use quantitative and qualitative methods of inquiry to make data-driven decisions that inform practice in the discipline.

Initiate, lead, facilitate and advocate for positive change and innovation in the educational technology workplace as new technologies, techniques, and theories of learning, design and change emerge.

Engage in and reflect upon one's own professional development, dispositions and growth in the discipline.

Analyze, develop and evaluate professional development programs and initiatives that advance the technological, pedagogical and content knowledge of learners.

Engage in ethical reasoning and decision-making by applying frameworks, policies and standards of ethical practice such as the AECT and ISTE-C professional standards and the JMU Ethical Reasoning in Action eight key questions framework for ethical decision-making.
Degree Offered
Master of Education (M.Ed.)
Concentration
Educational Technology