Karen Rothenberger: Executive Advisory Council
Karen Honaker Rothenberger ('93) graduated from JMU with a degree in Health Science and a concentration in Athletic Training. She received a Master of Occupational Therapy degree from Midwestern University in 1998. Karen has worked in a variety of settings as an occupational therapist, and she has volunteered extensively with Fairfax County Public Schools and Girls on the Run of NOVA, as well as served on the stewardship committee of the nonprofit organization Together Rising for the last five years. Karen also enjoys spending time with her family, reading, practicing yoga and traveling. She and her husband, John, have been involved with JMU in a variety of ways. Most recently, they have established the John C. ('88) and Karen H. ('93) Rothenberger Centennial Scholars Scholarship. 
Women for Madison: Celebrating Women. Supporting Students. Sustaining JMU.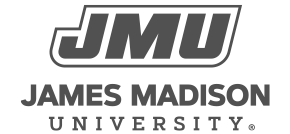 800 South Main Street
Harrisonburg, VA 22807
Contact Us