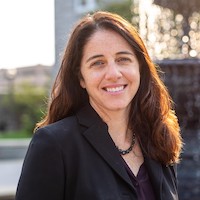 Margaret (Meg) Sander currently serves as Associate University Counsel for James Madison University and Assistant Attorney General for the Commonwealth of Virginia. 
Meg provides advice and representation to the Board of Visitors, administration, and faculty and staff.  Meg focuses on practice areas such as academic affairs, student affairs, policy, audit and compliance, equal opportunity, procurement, and contracts, among other matters.
Prior to joining James Madison University in 2020, Meg worked in private practice with a focus on education law, and also served as university faculty, university program administrator, and K-12 special education teacher.  Meg has a B.A. in History and English, a M.Ed. in Special Education, a J.D. cum laude, and a Ph.D. in Education with a concentration in Special Education and Disability Leadership.